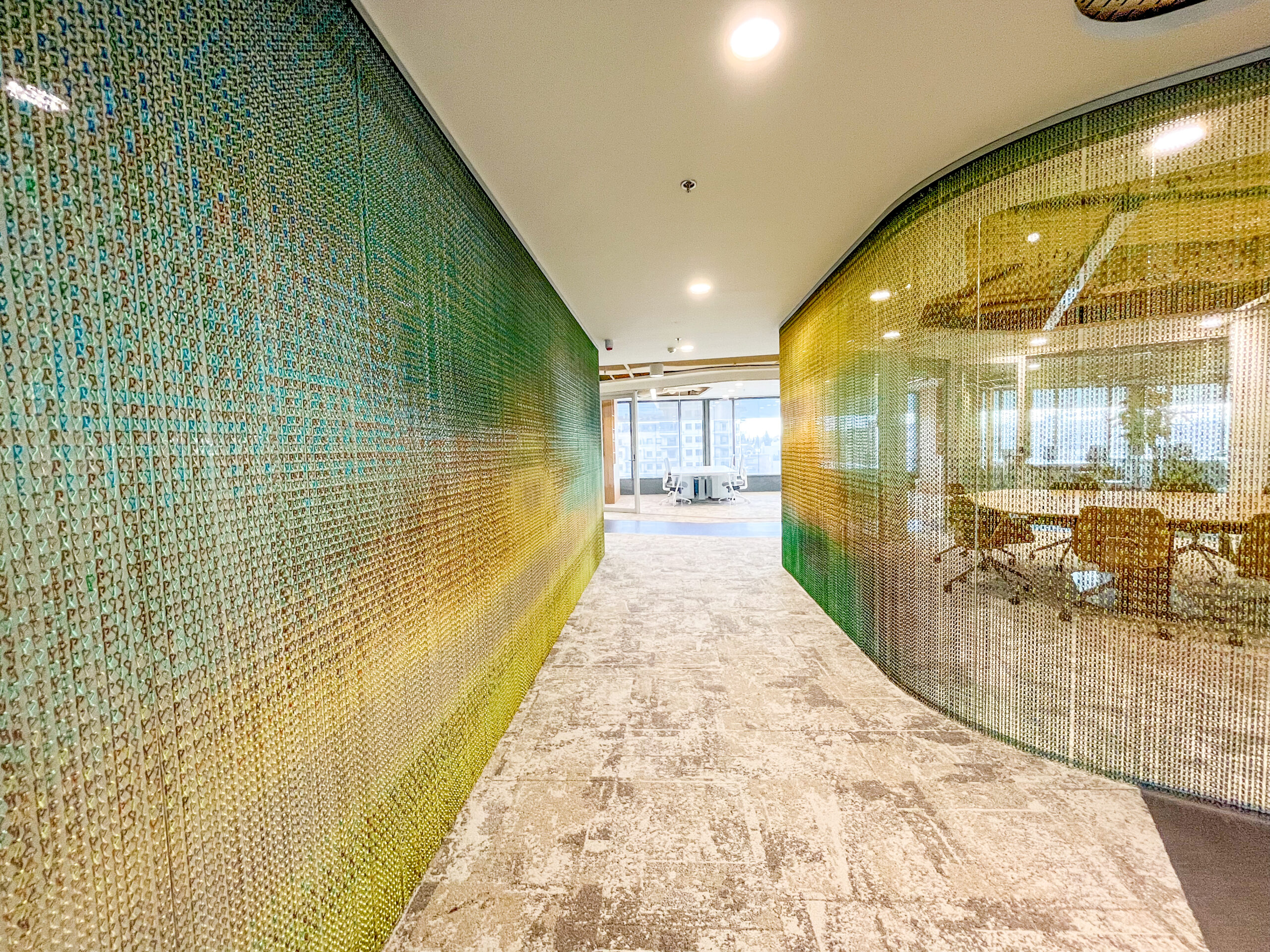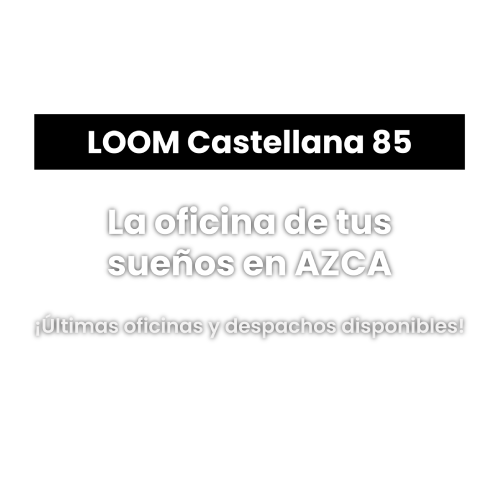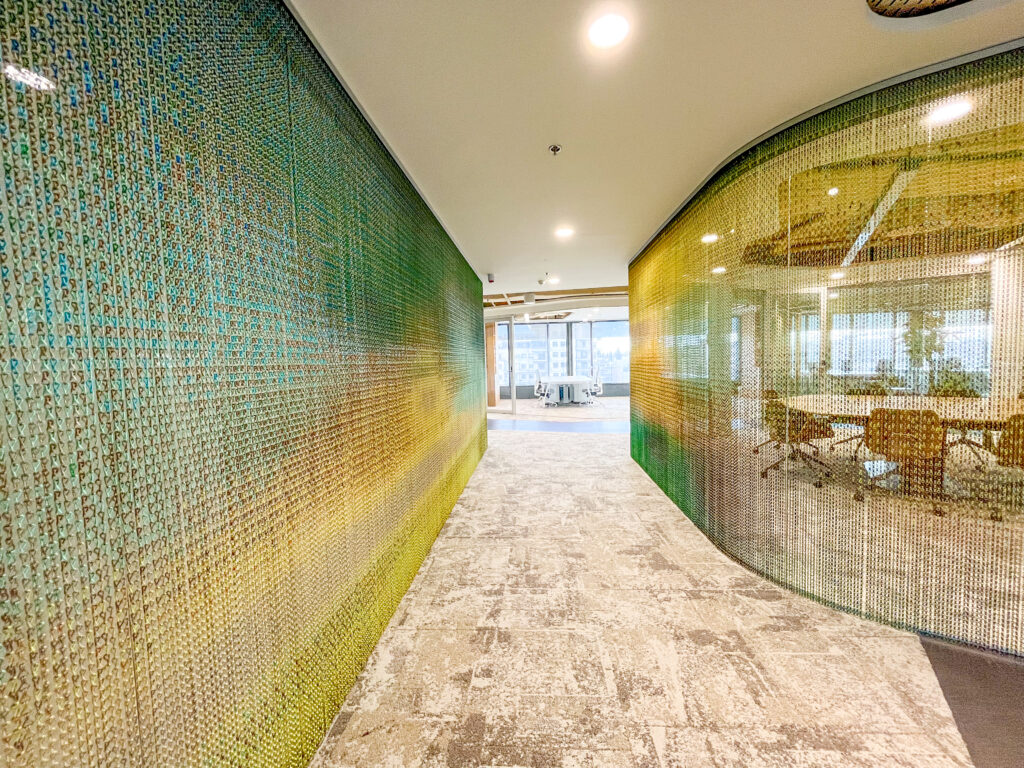 DISCOVER LOOM CASTELLANA 85
Build your tailor-made turnkey office at LOOM Castellana 85! LOOM Castellana 85 is a PREMIUM flexible work and coworking space, ideal for locating the headquarters of large corporations, startups and SMEs that use hybrid models, meeting the highest standards of quality, design and comfort. LOOM Castellana 85 is located in the heart of AZCA (Nuevos Ministerios), the most exclusive area of the Madrid office market, where top-level companies are located. The area has excellent communications (train, subway, bus…) and is only 15 minutes from the airport! The building has been recently renovated and stands out for its brightness and innovative spaces integrated with the latest technology. With LOOM you can create your office according to your needs in space as a service format, without worrying about anything and fully operational from the first day.
Advantages of a flexible office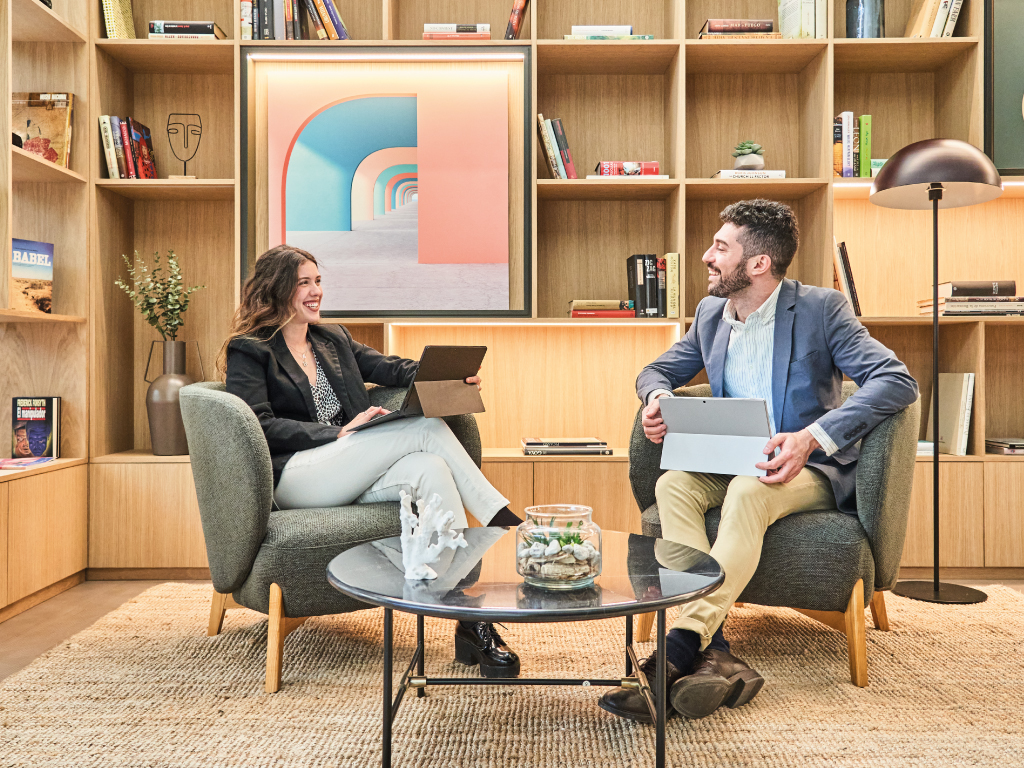 Flexibility
We offer flexible and ultra-flexible customized solutions. Our monthly, daily or hourly jobs allow companies to make adjustments and changes in an agile way and keep their workforces motivated and coordinated.
ENJOY THE WORK EXPERIENCE
We have designed a differential experience for you, providing day-to-day services that favor your well-being and growth. Our goal is for you to work comfortably and happily.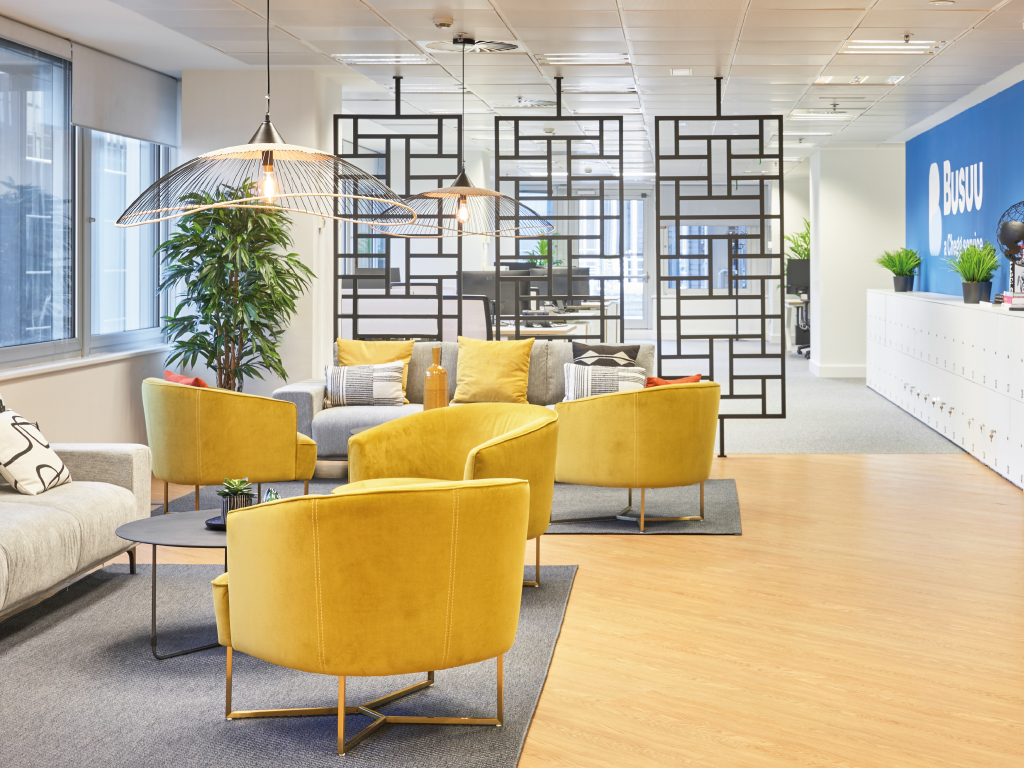 Turnkey
You won't have to worry about a thing. We create with you the workplace you need and we'll make sure you have everything ready to get to work, from workstations to IT services.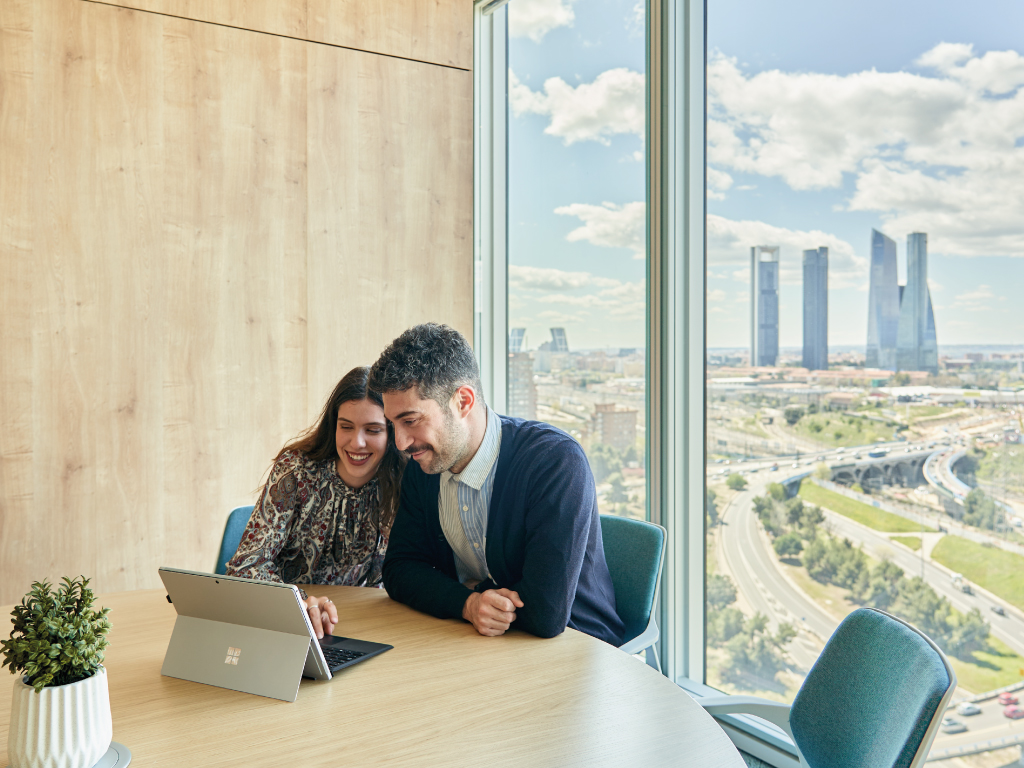 Technological security
Security is a fundamental pillar for LOOM. Therefore, in addition to having the latest technology, we provide you with all the information security you need to work safely.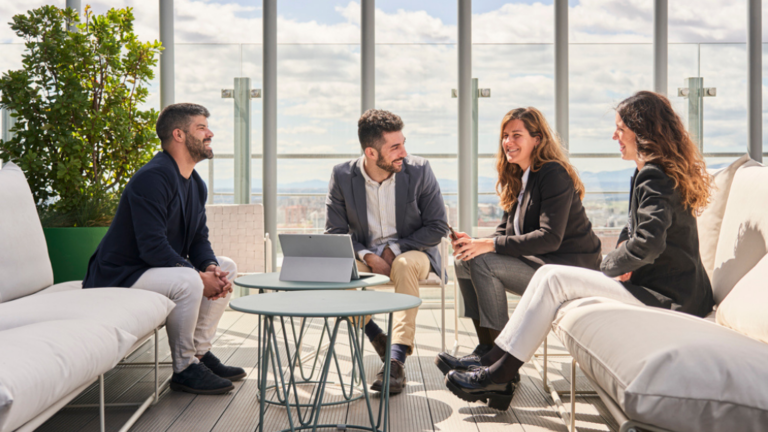 ORP
Our workspaces ensure the well-being and safety of our teams, which is why we have designed an ORP policy that complies with all current regulations. In addition, we help companies to manage the most demanding protocols.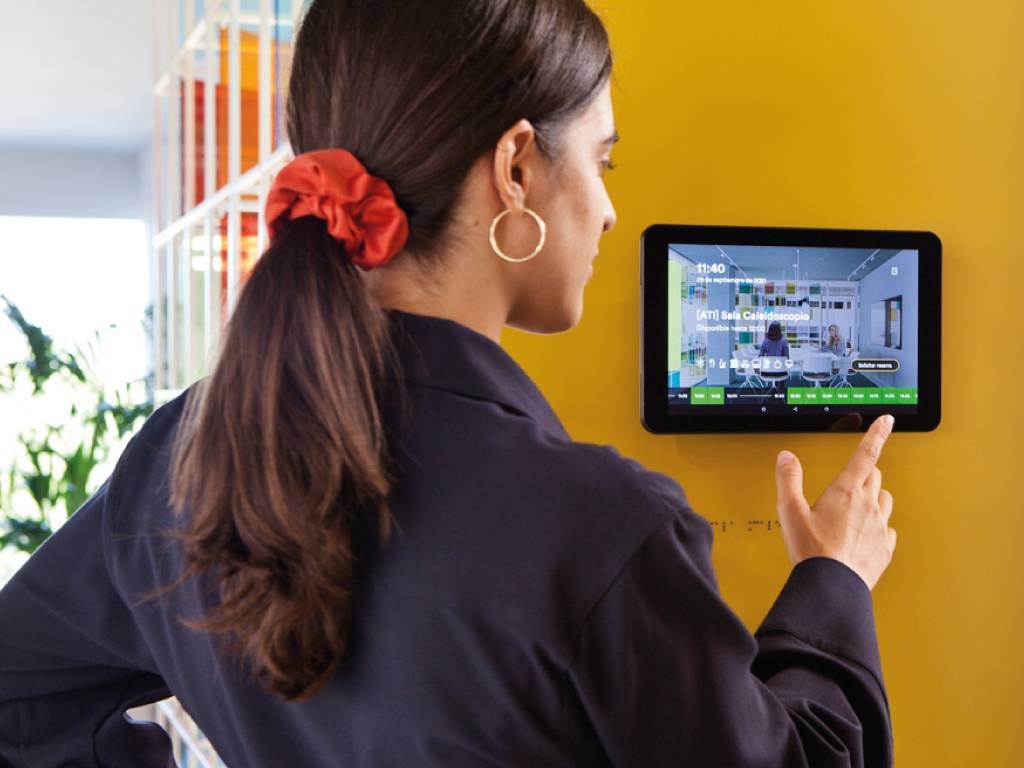 Time registration
Do you need to record your employees' schedules? At LOOM we make it easy for you. Through the access card of our spaces you can have that data and forget about external applications or extra expenses.
PLANS MADE FOR CORPORATES & STARTUPS
We offer workspaces for the company you are today and the company you will become tomorrow, you strive to achieve your goals and we help you with the rest.
Contact us
If you want to design the office of your dreams, you can fill out the form, write us an email to comercial@loom.es or call us at 919 01 72 69.