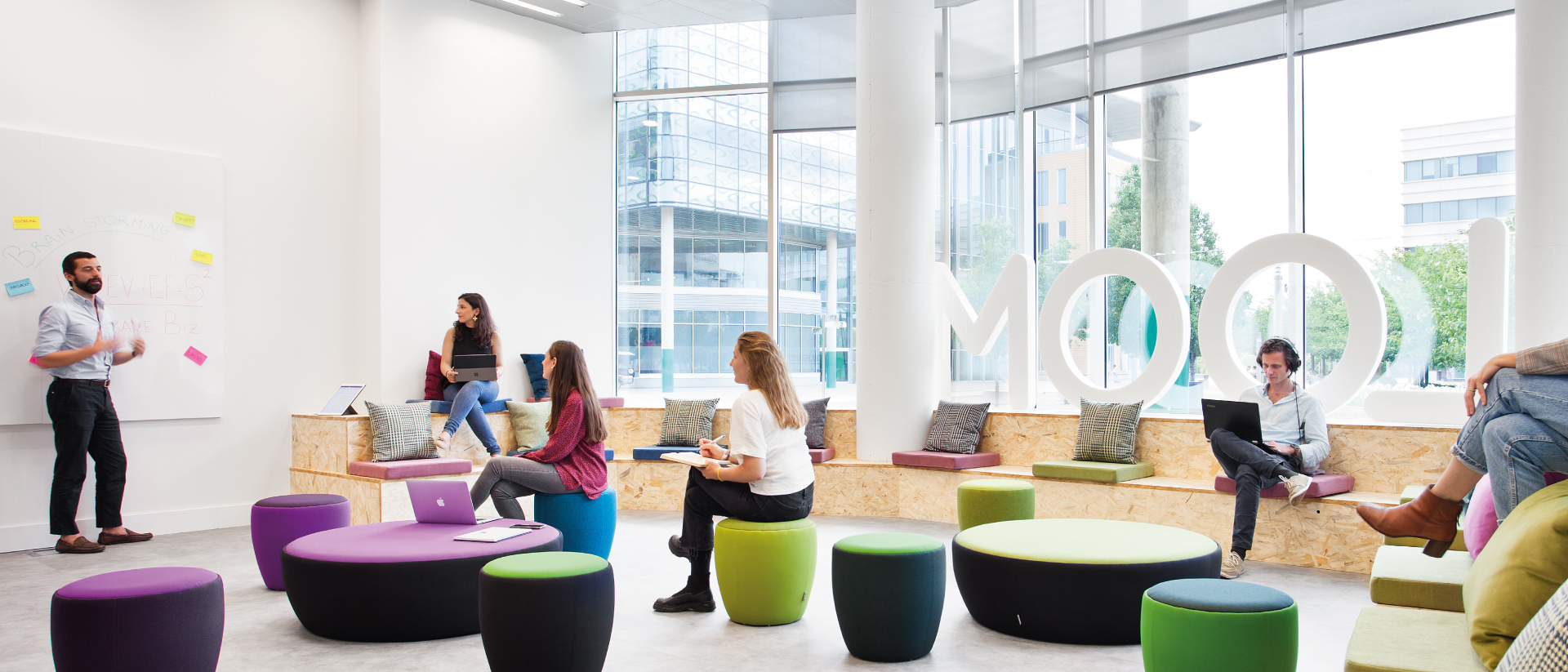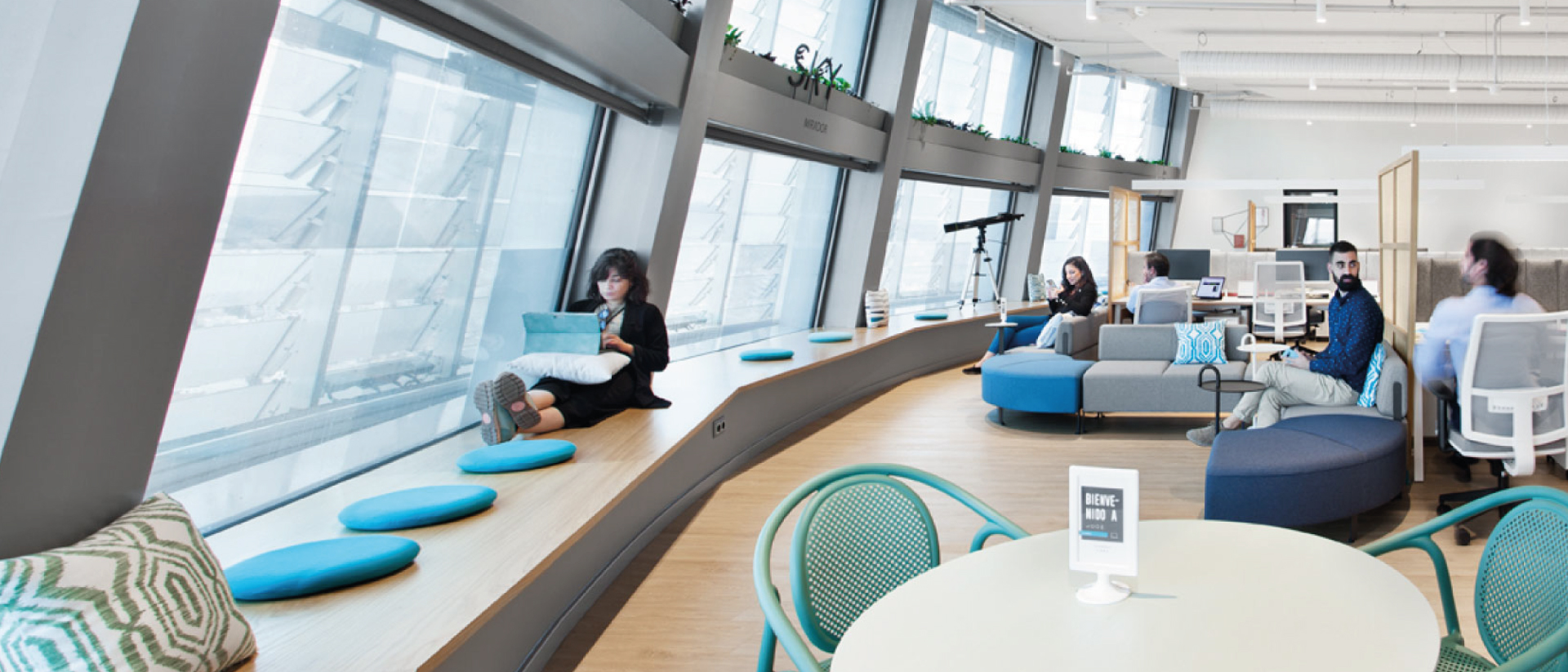 BEST COWORKING SPACES IN BARCELONA
DISCOVER OUR FLEXIBLE WORK SPACES IN BARCELONA
In LOOM's coworking spaces in Barcelona, you'll find everything you need for an innovatively designed office in a prime location, with all the amenities, so you just have to switch on your computer and grow your business.
You'll work in emblematic locations  such as the famous Torre Glóries, surrounded by natural light, large work spaces, and terraces. You will also share learning experiences and establish synergies with other companies to grow more quickly.
In our spaces, you will feel at home from day one. Just tell us what you need, and we will design the perfect office for you, all ready to go. No long-term commitments necessary. And if your needs change, we'll change with you!
Our goal is for you to work with all the amenities you need in a welcoming environment. Furthermore, at LOOM, you can enjoy all the services of LOOM Experience, to make sure your work experience is perfect, with a whole range of options to improve your well-being.
If you need a meeting room, a space for an event, a private office, a fixed desk or hot desk, we can help you! With our spaces and plans, you'll have a tailor-made solution. You can use them by the month, by the day, or even by the hour!