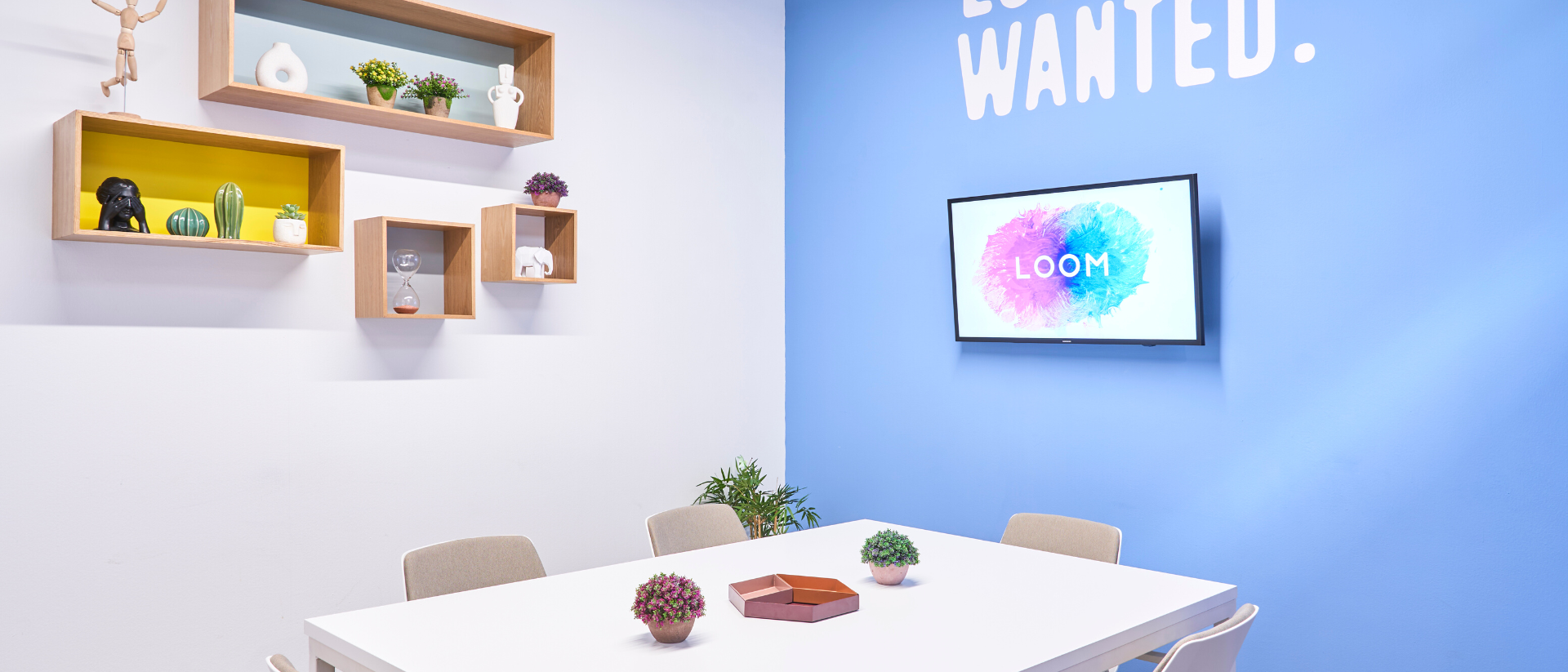 AZUL LASPIS LÁZULI, LOOM TAPICES (MADRID)
MEETING ROOM IN THE ATOCHA AREA
Maximum capacity of 6 people
The Azul Lapis Lazuli meeting room is located in the LOOM coworking space in the Real Fábrica de Tapices, very close to Atocha (Madrid).
A room where you will find all the comforts and technology you need in an impressive space in the center of the capital, so that you only have to worry about making your meeting a success.
LOOM Tapices is located in the Atocha neighborhood, 5 minutes away from the famous central station, which will allow you to easily move around the city and even move to other places in Spain.
In our rooms you will be able to develop your meetings without worries, enjoying water, office material, air conditioning, wifi and screen to be able to project and develop your meetings in an optimal way.
LOOM Tapices is more than a flexible coworking space, it is an office in the center of Madrid where you will be surrounded by nature and you will be able to adapt the space to any type of professional or company. This space will serve as a source of inspiration from the Real Fábrica de Tapices, a privileged location where you will be in an oasis of tranquility in the heart of Madrid.
This room can be rented until 9 p.m. on weekdays by teams that have an office or a permanent position at LOOM Tapices.
*If you wish to hire the coffee service, please indicate it in the notes or let the host know in the space. Cost of the service, 5€/person (plus VAT).
*If you wish to hire the food service, please contact the Events Department. The consumption of food from outside is not allowed.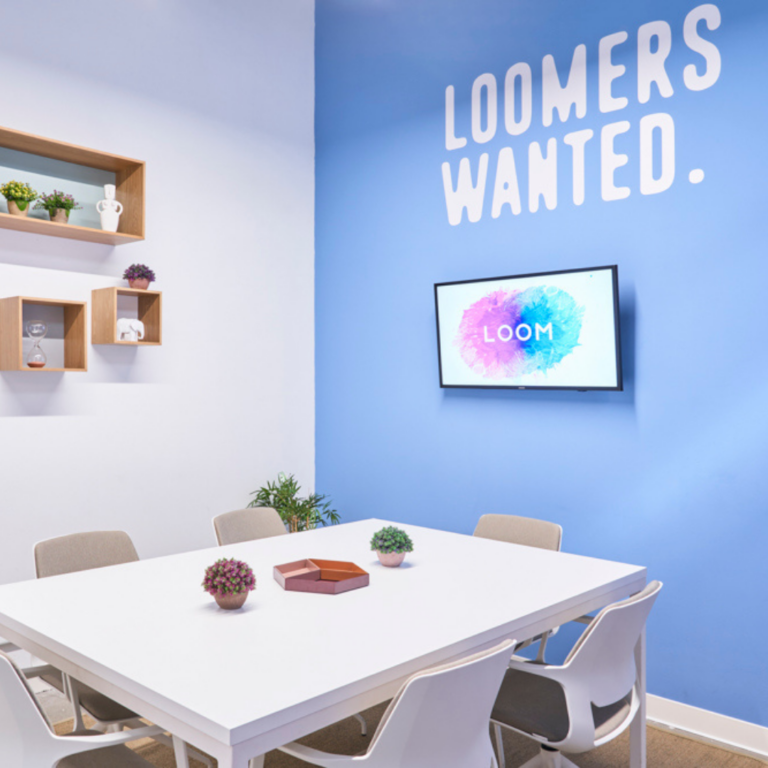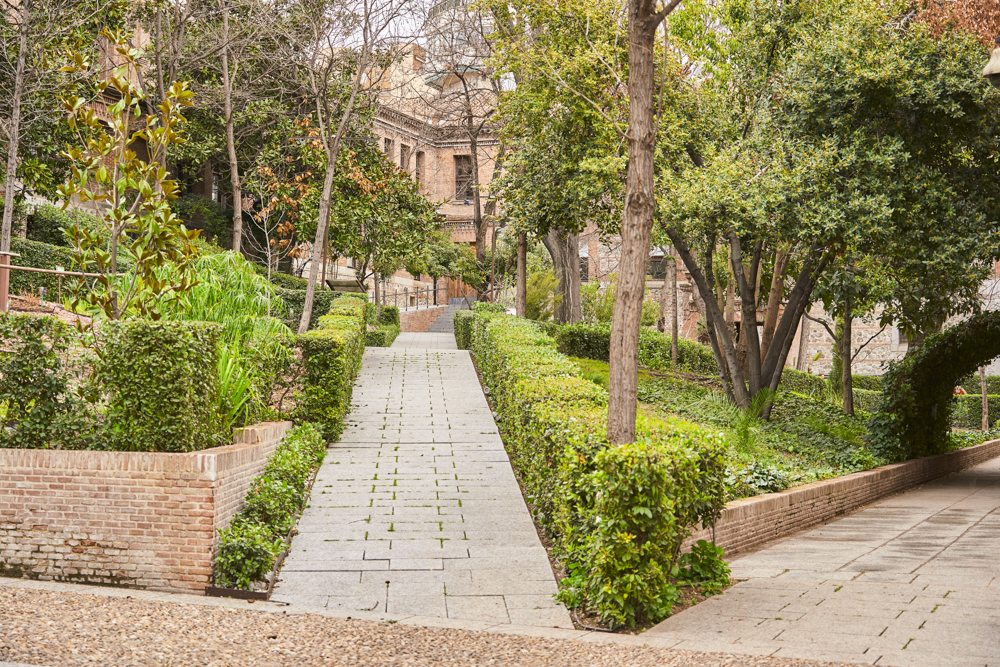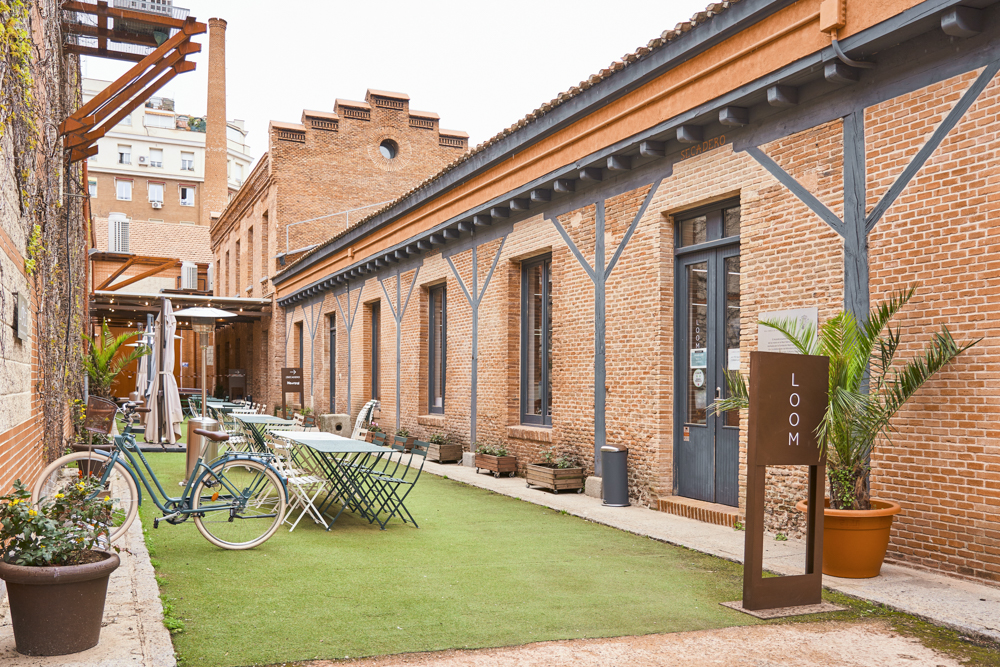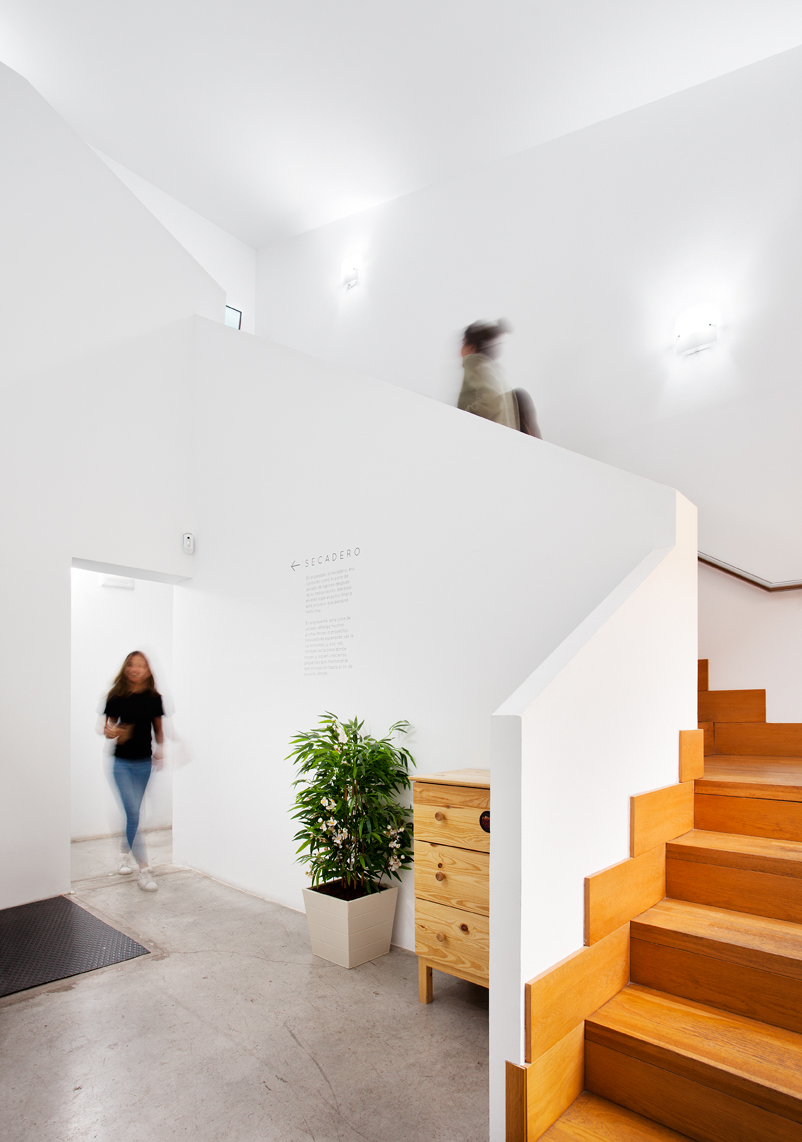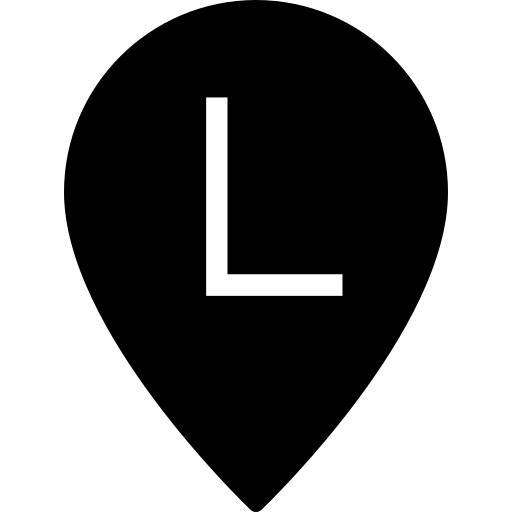 Services
Included

Screen

High-speed network

Water

Heat & air conditioning

Office supplies
Optional

Catering

Flipchart

Videoconference service

Metro
Atocha Renfe (L1)
Estación del Arte (L1)
Menéndez Pelayo (L1)

Cercanías railway station
Atocha (Todas las líneas)

Bus
10, 14, 16, 32, C1, N9, 24, 37, 54, 57, 141, N10, N25

OTHER MEETING ROOMS AT LOOM TAPICES
BOOK YOUR MEETING ROOM NOW!