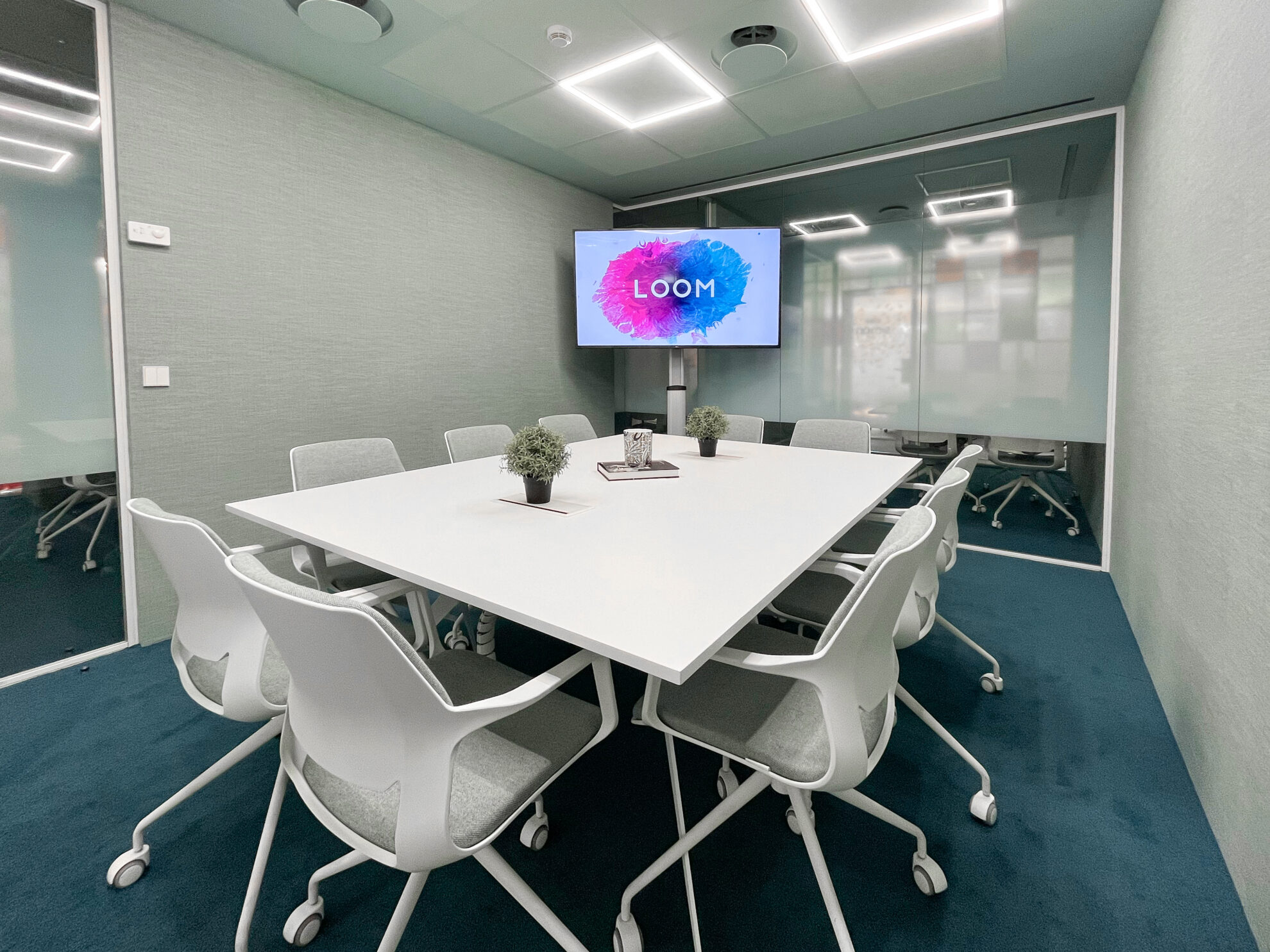 RUBIK, LOOM ÁTICA (POZUELO DE ALARCÓN)
MEETING ROOM IN THE ATTICA BUSINESS PARK
Maximum capacity of 8 people
For those more creative meetings where you need to have a more attractive visual effect we invite you to hold them in Rubik.
A spacious meeting room ideal for up to 12 people, located in the impressive LOOM Ática flexible work and coworking space on Avenida de Europa in Pozuelo de Alarcón.
LOOM Ática, a space that has been designed by Morph Estudio,with the idea of creating an innovative and colorful place in the middle of a business park. It is located inside the Ática business park in building 3 and has 1,300 m2 where you will find several meeting rooms adapted to your needs.
Enter a place of light, color and nature by coming to LOOM Ática, a space where tranquility reigns. In addition, the work environment is perfect for the development of your professional projects.
In this space you will feel oriented to innovation and you will be able to develop quality and productive work meetings.
This space has LEED Gold sustainability certification, one of the most prestigious at international level.
Building owned by MERLIN Properties.
*If you wish to hire the coffee service, please indicate it in the notes or let the host know in the space. Cost of the service, 5€/person (plus VAT).
*If you wish to hire the food service, please contact the Events Department. The consumption of food from outside is not allowed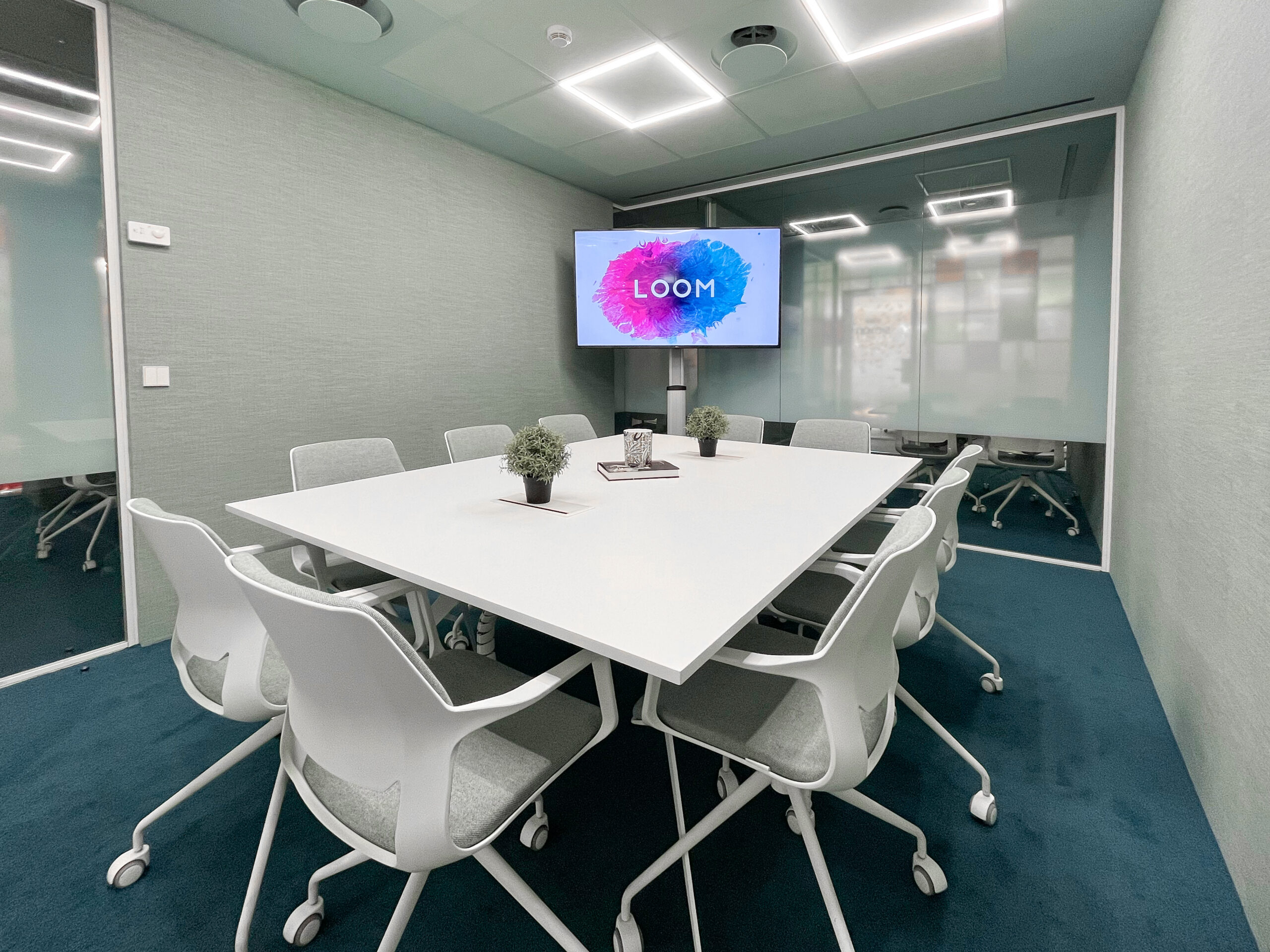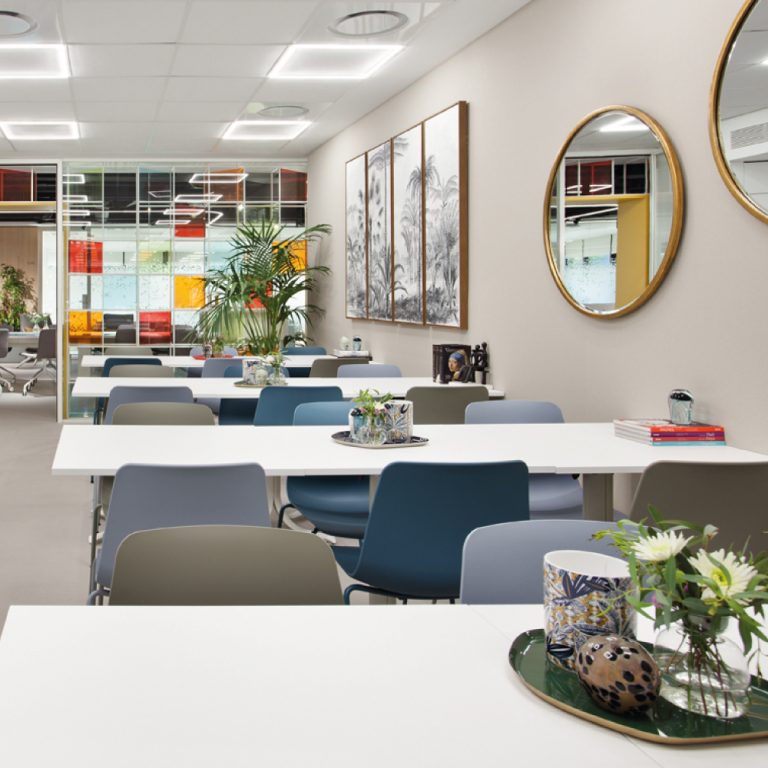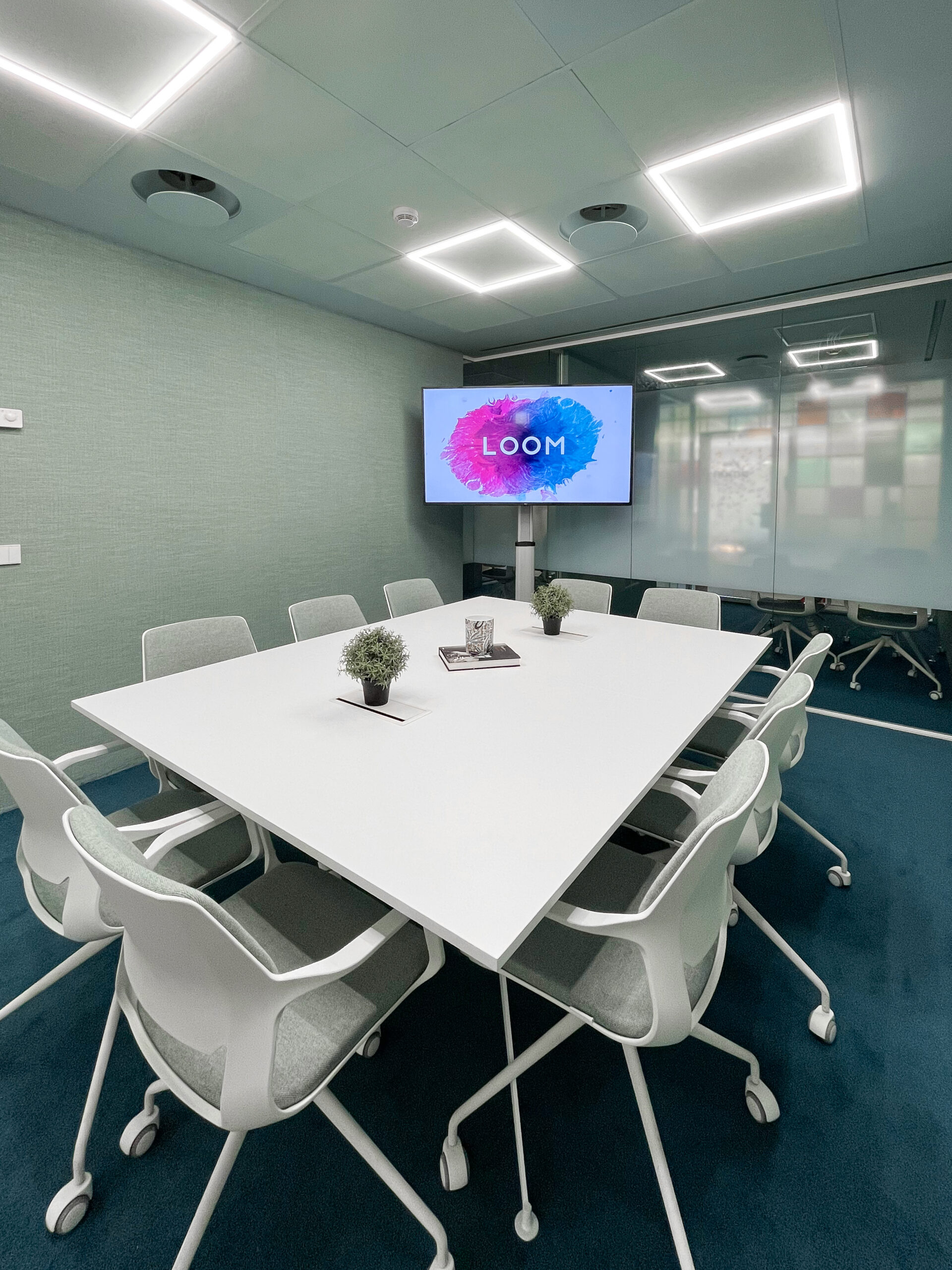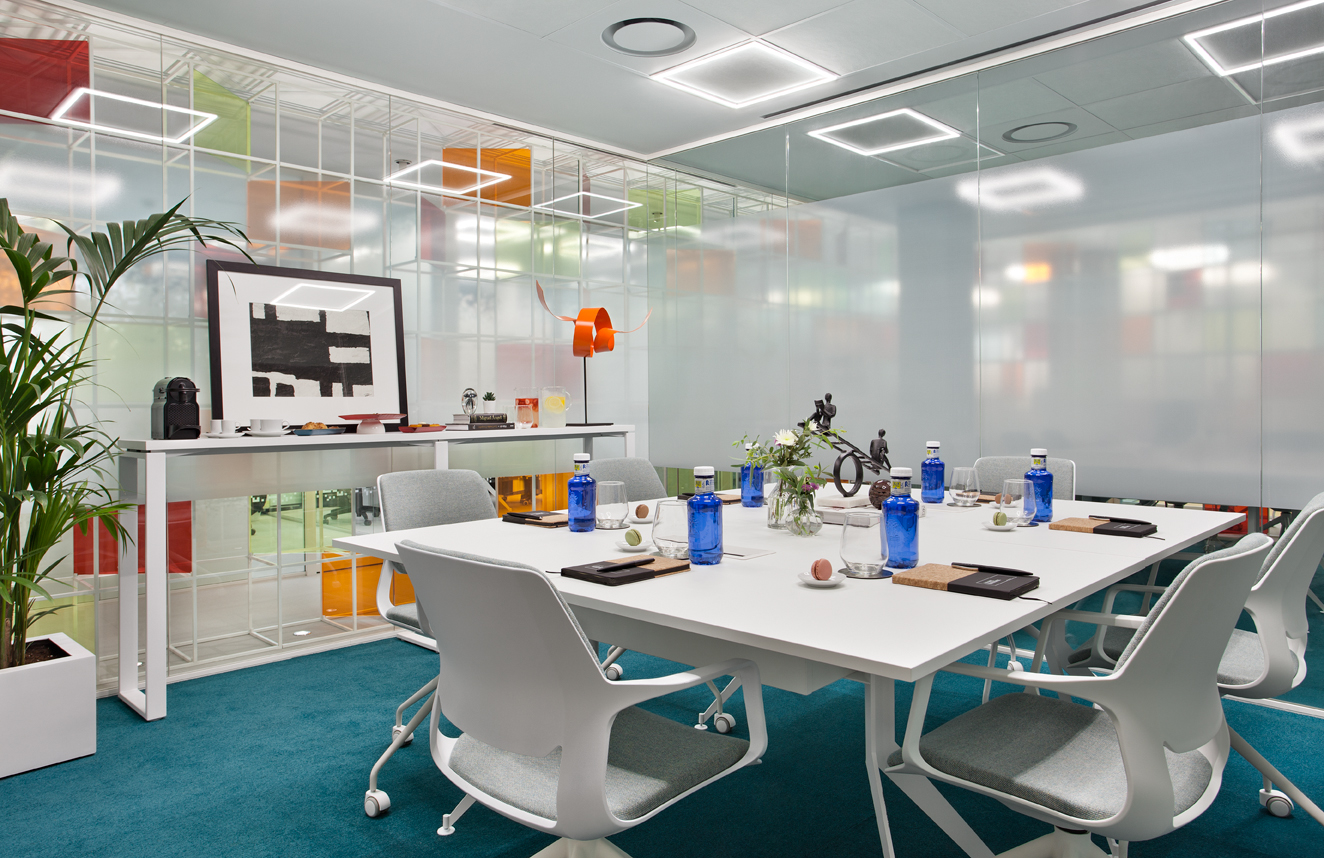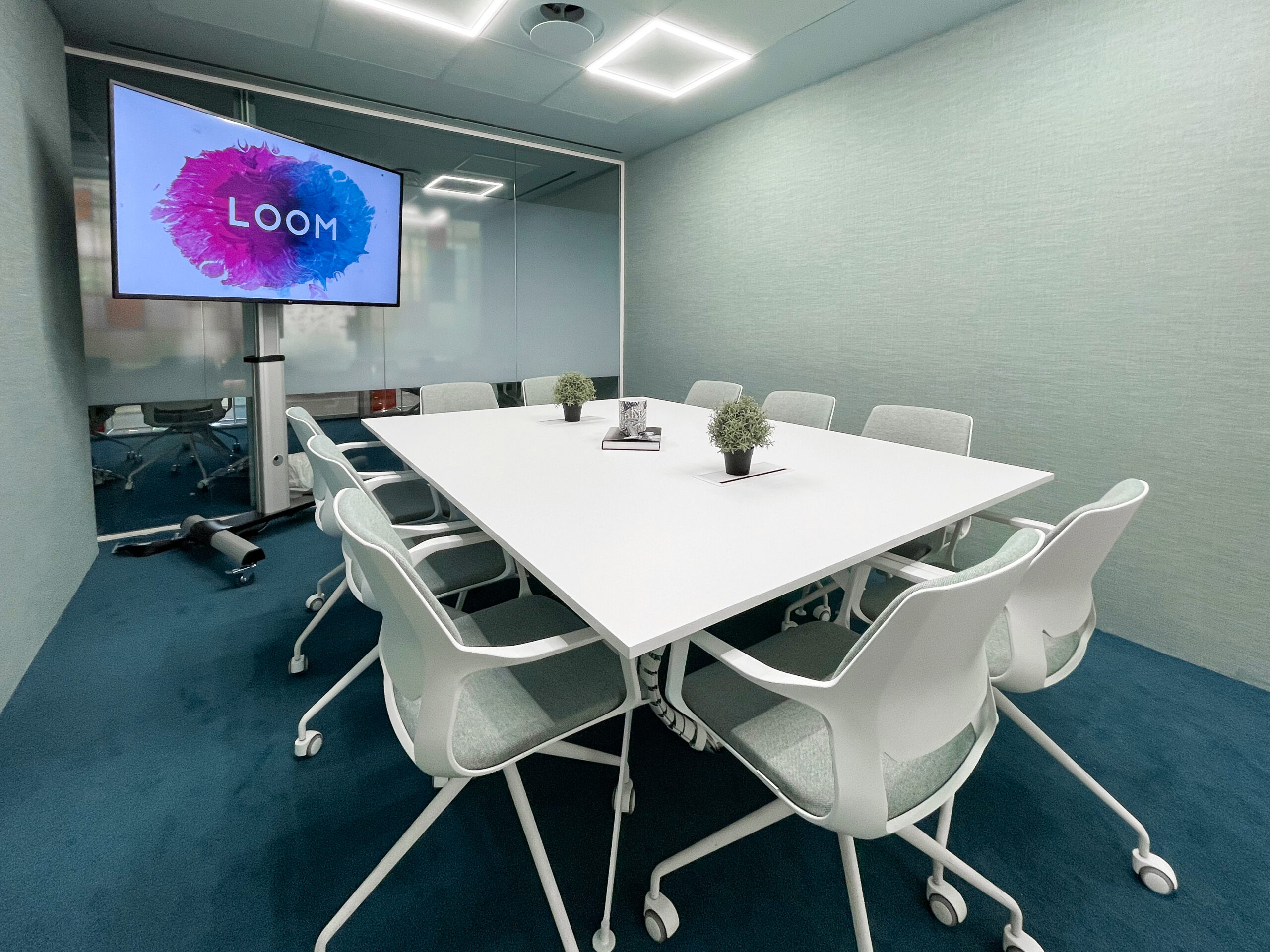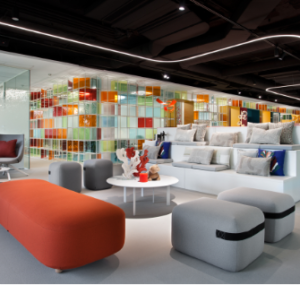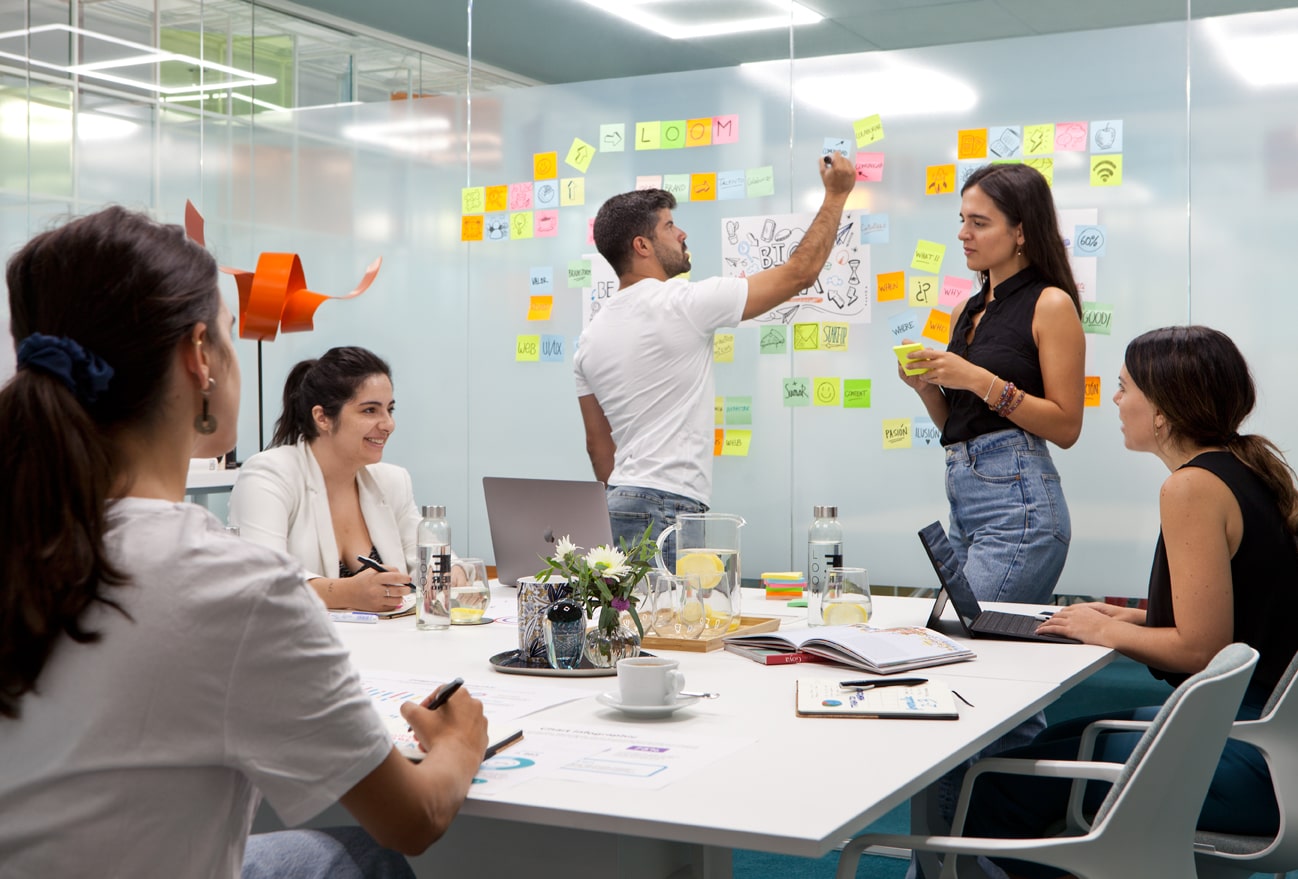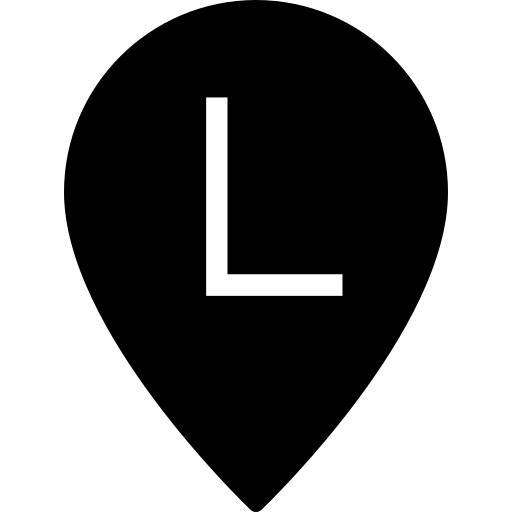 Services
Included

Screen

Office supplies

Water

Heat and air conditioning

High-speed wifi network
Optional

Flipchart

Catering

Metro ligero
Avenida de Europa 

Bus
560, 561, 562, 656, 657 

Cercanías railway station
Aravaca (C-10 y C-7) 
OTHER MEETING ROOMS IN LOOM ATICA
Organize your meeting at LOOM