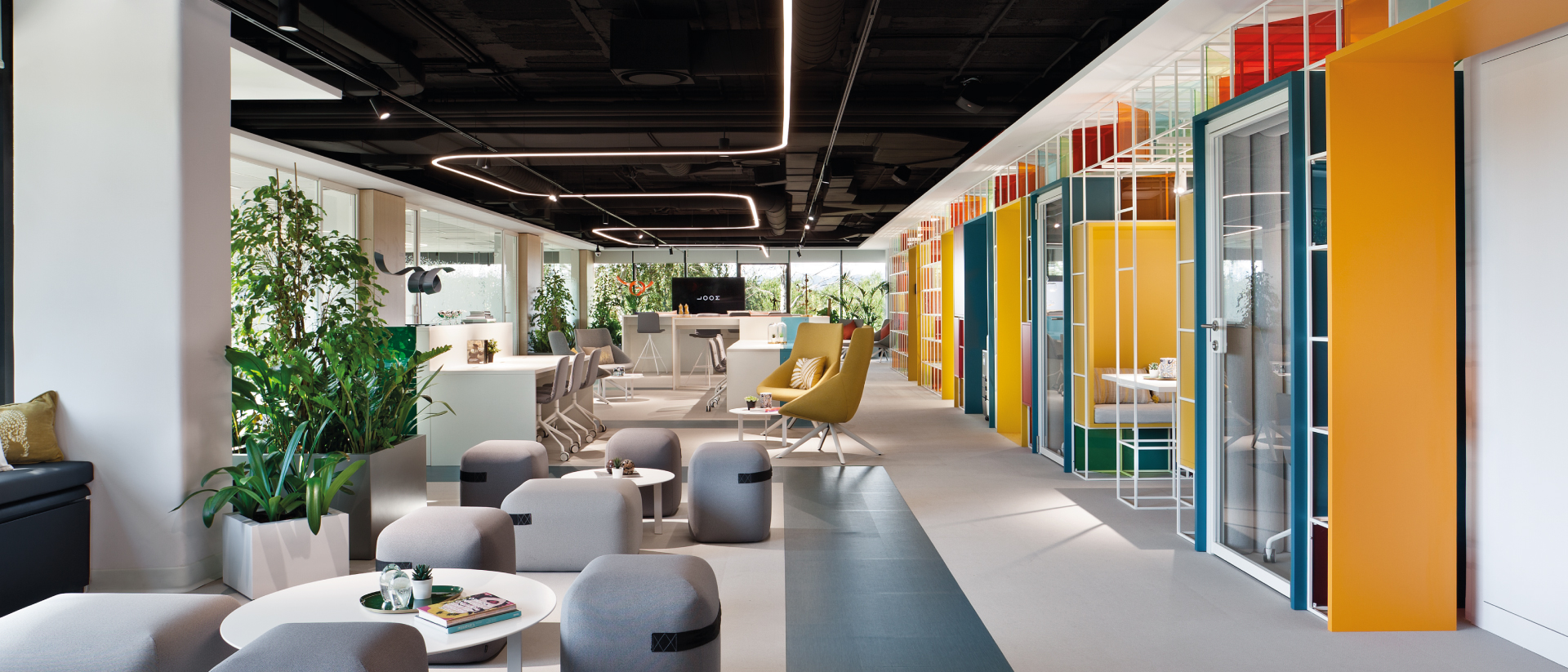 LOOM ÁTICA MEETING ROOMS
LOOM Ática is a coworking space located in the Ática Business Park, in Pozuelo de Alarcón, west of Madrid.
Located in one of the best enclaves in the area, LOOM Ática is integrated in a residential area with an avant-garde design, surrounded by large spaces of nature.
Our coworking space is located in Building 3 and has been designed by Morph Estudio, with the idea of creating an innovative and colorful place in the middle of a business park. LOOM Ática has 1,300m2 divided between offices, fixed and flexible workstations and meeting rooms.
Transport yourself to a place of light, color and nature by coming to work at LOOM Ática, a coworking space where tranquility reigns. In addition, you will be surrounded by other professionals from different sectors and you will be able to access the advantages of being part of  Merlin Hub. 
Furthermore, at LOOM Ática, you can enjoy all the services of LOOM Experience, to make sure your work experience is perfect, with a whole range of options to improve your well-being.
This space has LEED Gold sustainability certification, one of the most prestigious internationally.
Building owned by MERLIN Properties

Metro ligero
Avenida de Europa 

Bus
560, 561, 562, 656, 657 

Cercanías railway station
Aravaca (C-10 y C-7)