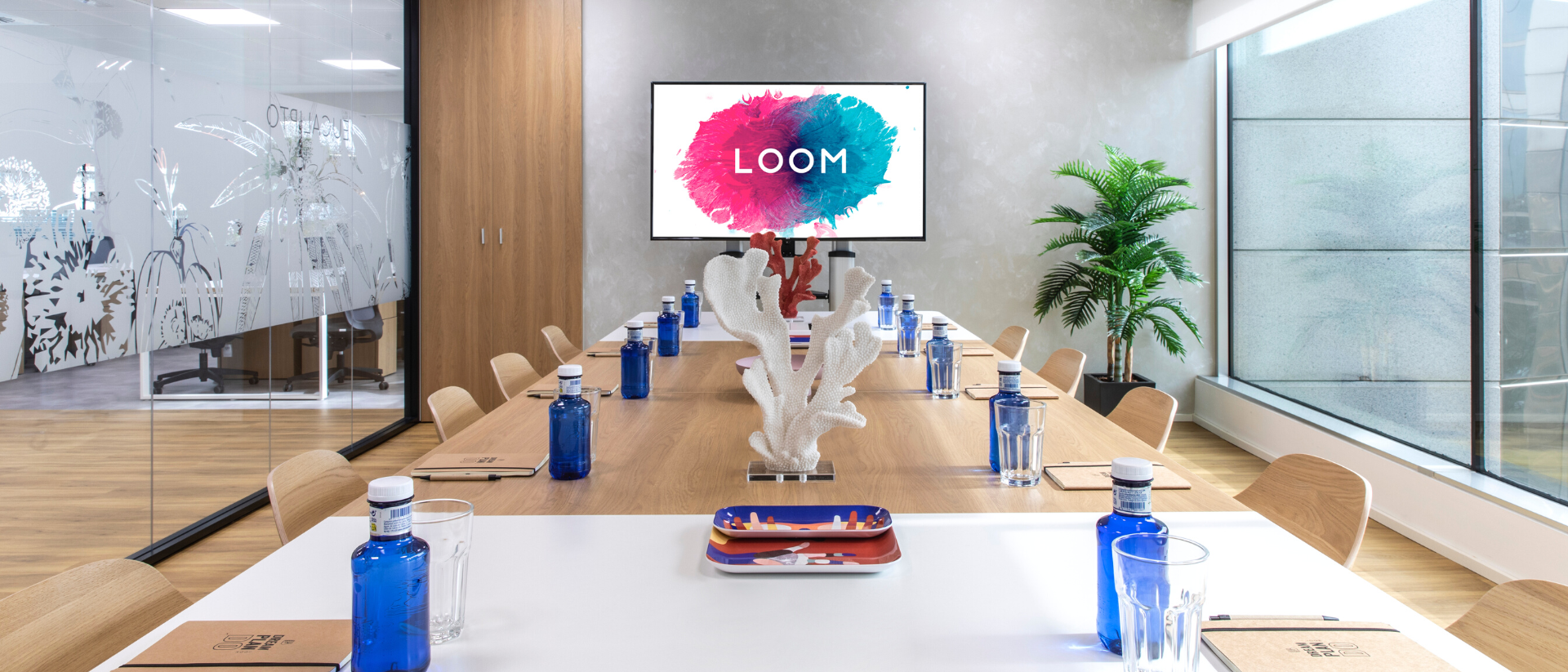 EUCALIPTO, LOOM EUCALIPTO (MADRID)
MEETING ROOMS IN THE AREA OF AVENIDA DE LA PAZ
Maximum capacity 10 people
This room is named after the space it is housed in, a flexible work and coworking centre in the neighbourhood of Avenida de la Paz, very close to Arturo Soria.
It's ideal for teams of up to 10 people, and it comes with the latest technology, plenty of natural light, and innovatively designed furniture to ensure your meeting is perfect.
LOOM Eucalipto is a space located in the north of Madrid, in the neighbourhood of Avenida de la Paz. It has over 3,500 m2 and various meeting rooms adapted to meet your needs.
This centre, through its structure and design, is created to provide the perfect space to develop meetings and work projects. Inside there is also a restaurant that serves healthy eating options, and a spectacular terrace so you can take in all the nature surrounding the space.
Be inspired by this large, bright work space, in a building equipped with the latest technology.  You'll find the perfect flexible space for your meetings and events.
 LOOM Eucalipto is just ten minutes from the financial centre, so you can enjoy nearby areas such as the Santiago Bernabéu stadium, La Castellana, and Nuevos Ministerios after your work meetings.
Furthermore, in this space you can run your meetings surrounded by nature, tranquillity, and peace.
Building owned by MERLIN Properties.
*If you wish to hire the coffee service, please indicate it in the notes or let the host know in the space. Cost of the service, 5€/person (plus VAT).
*If you wish to hire the food service, please contact the Events Department. The consumption of food from outside is not allowed.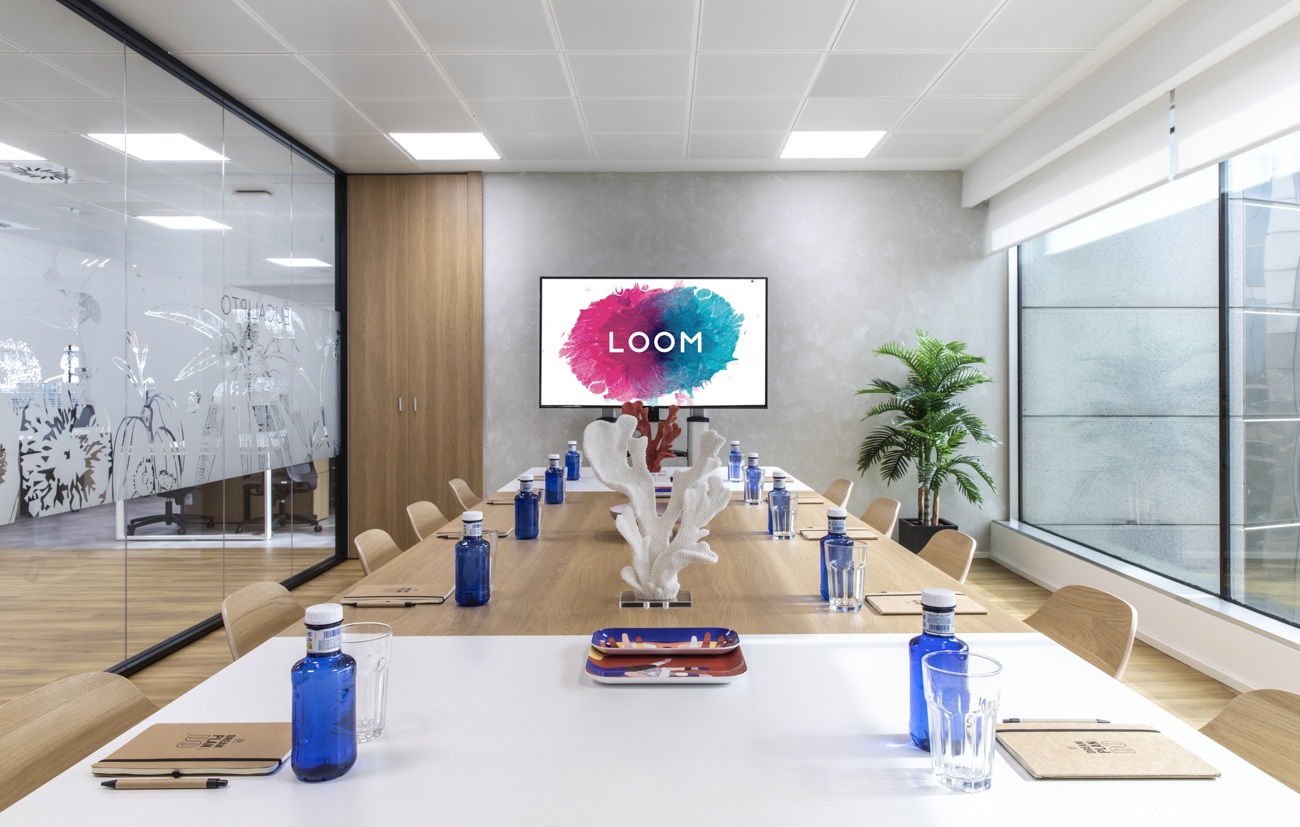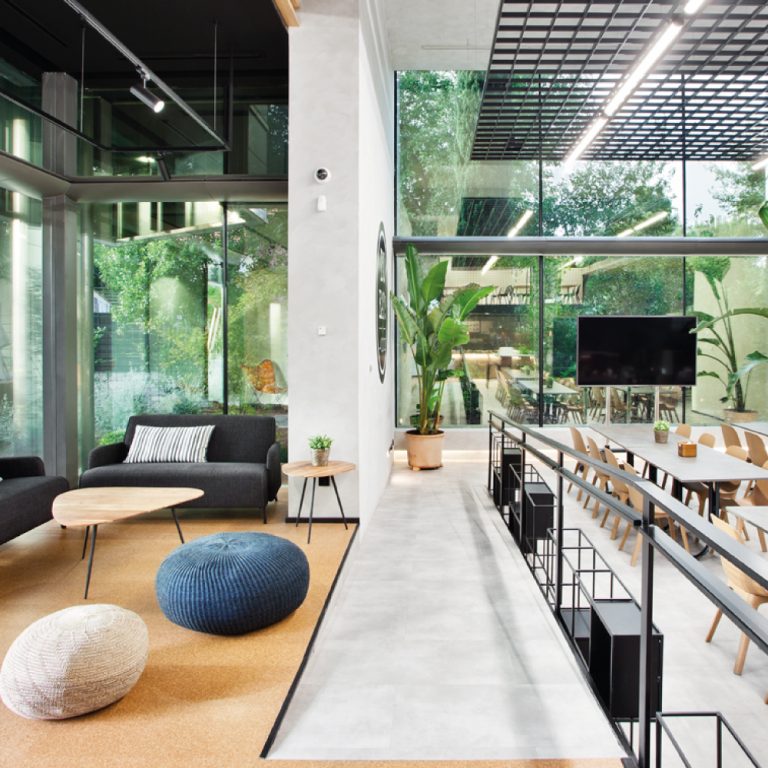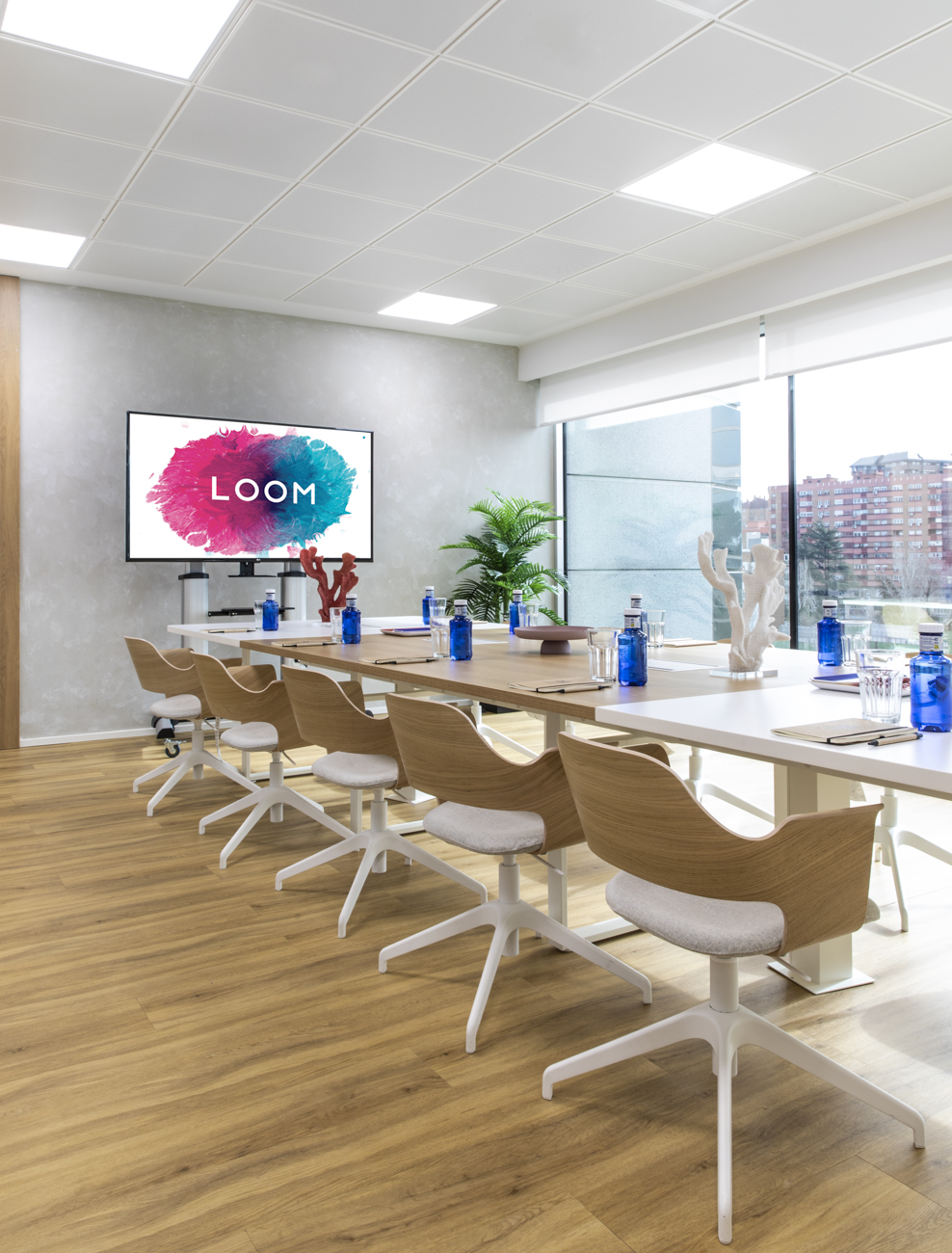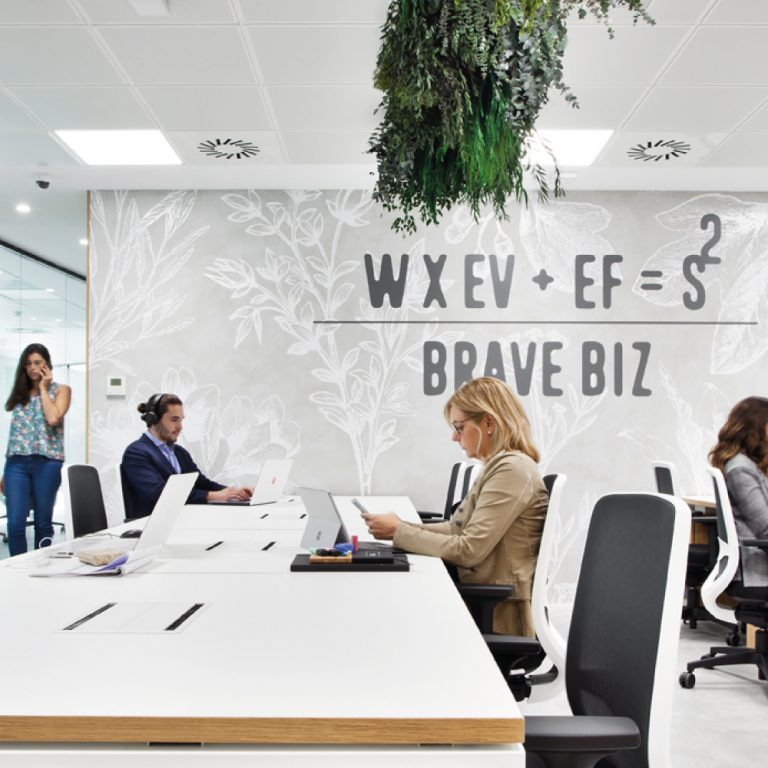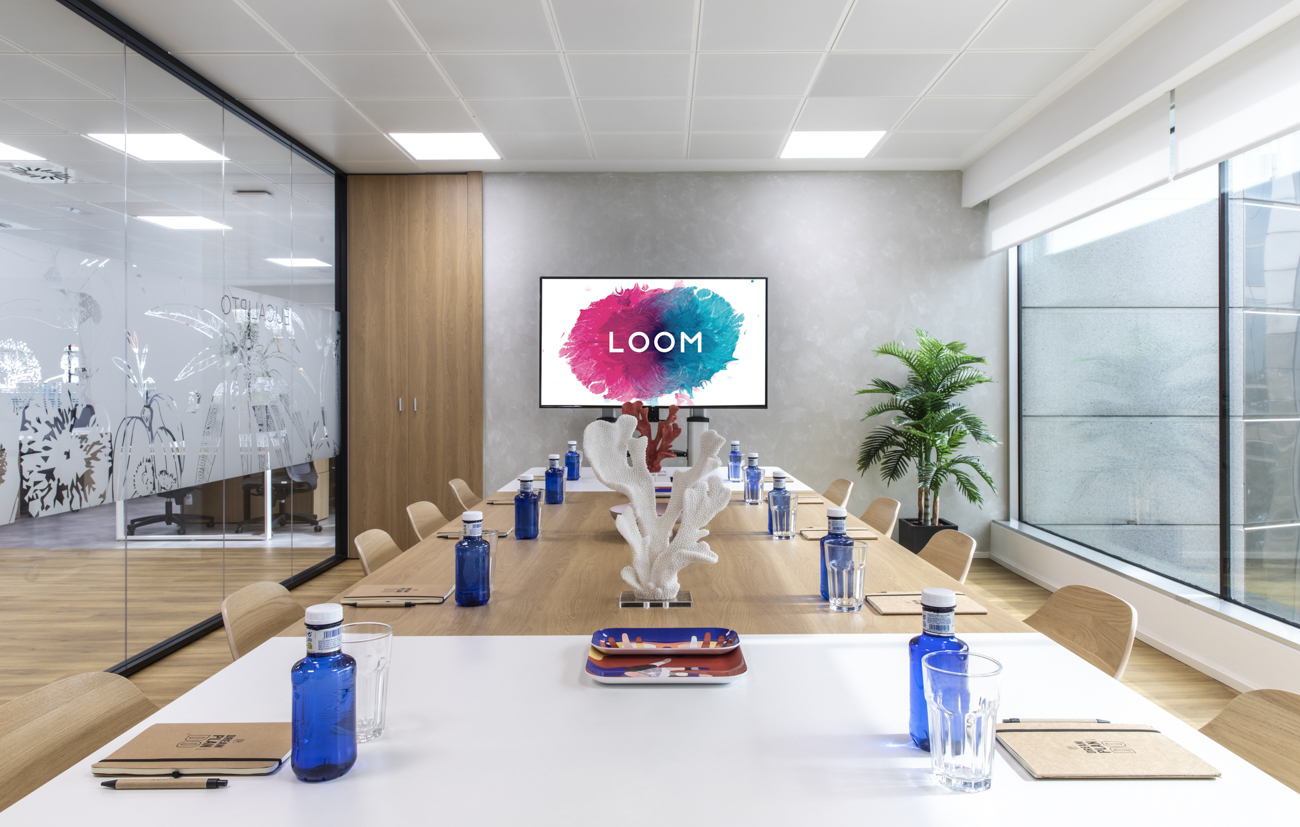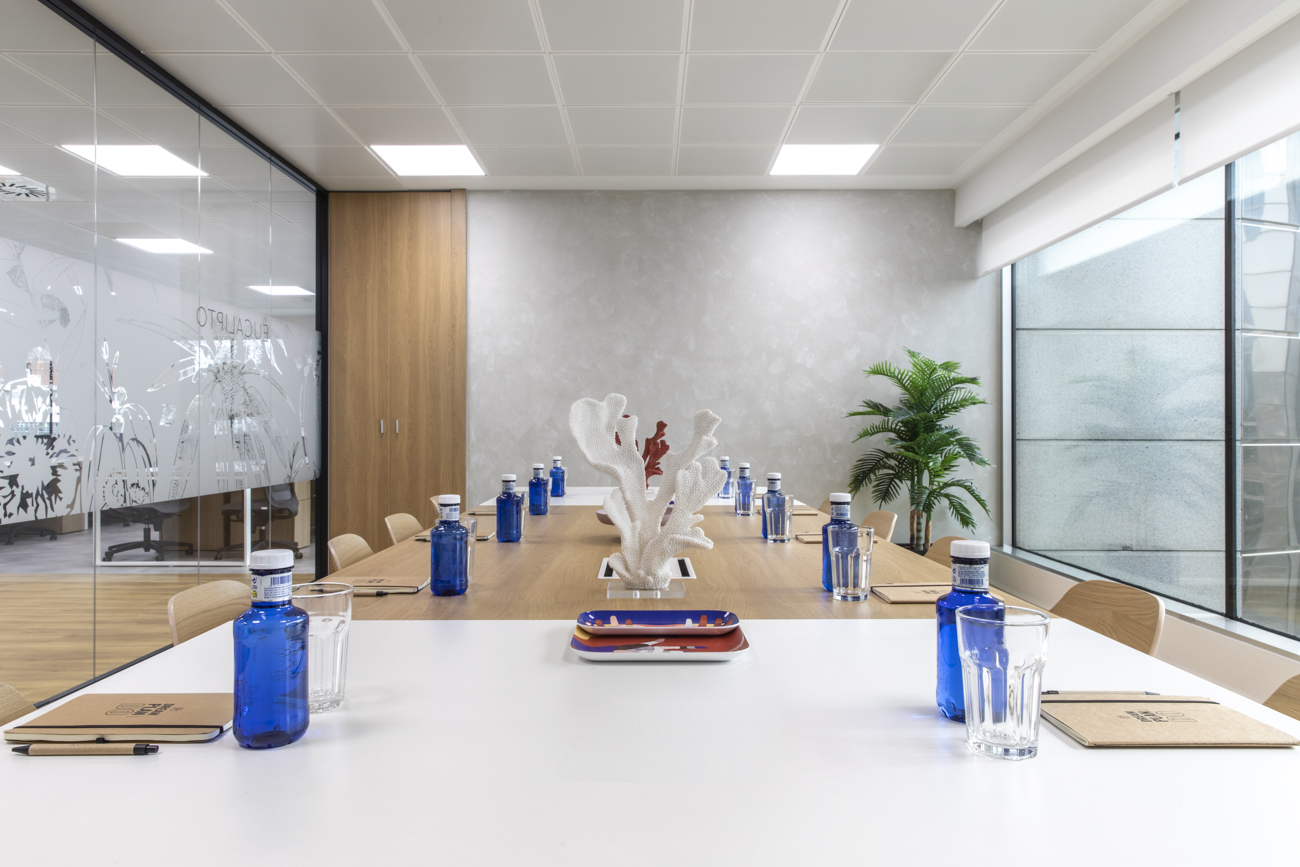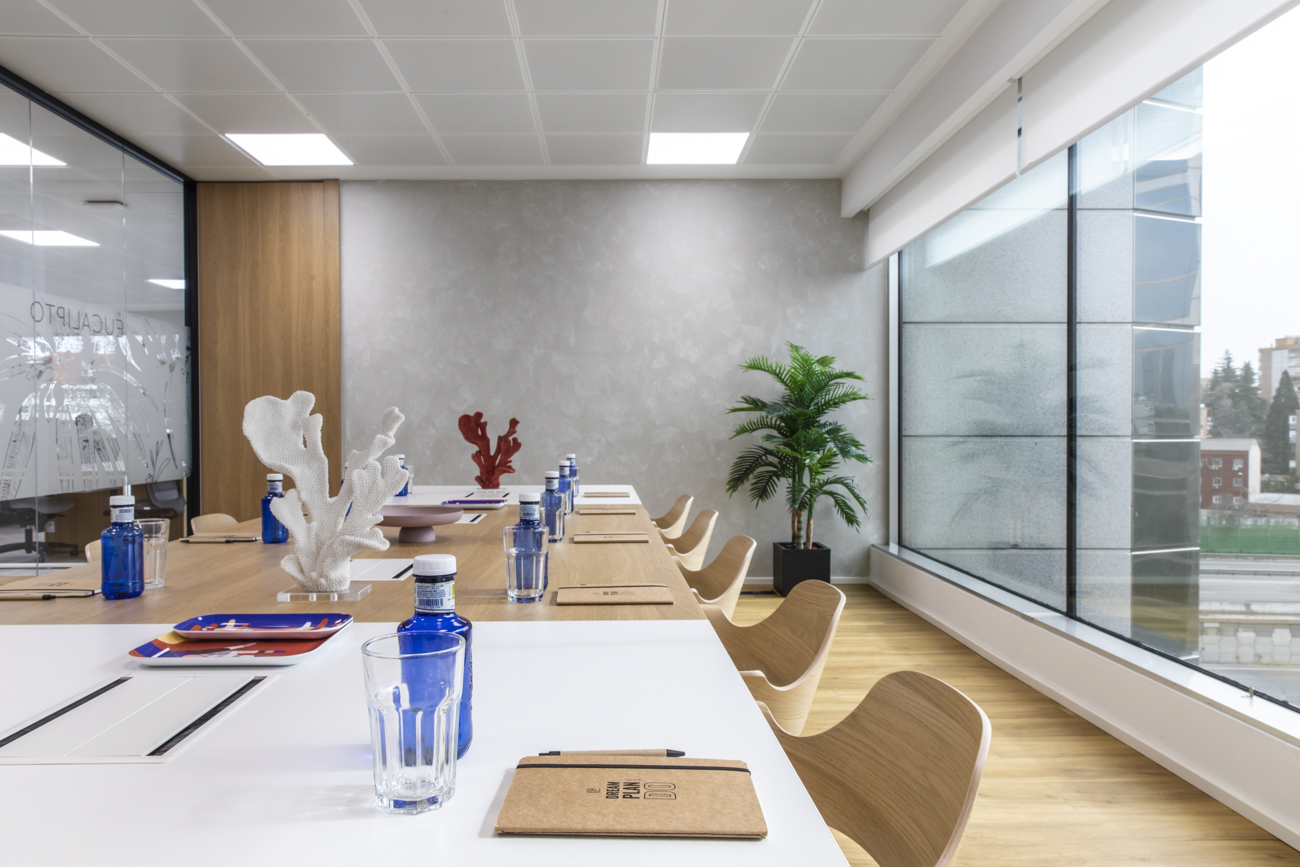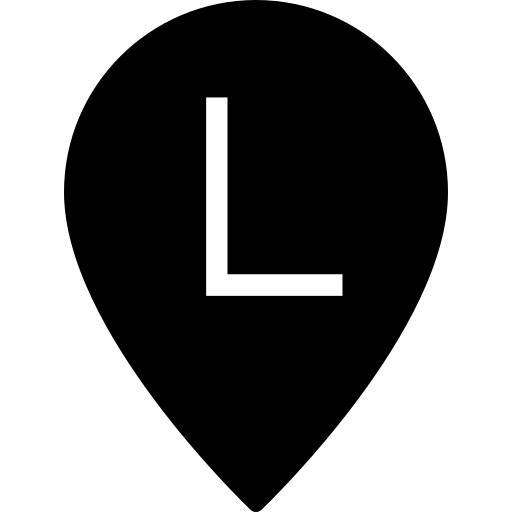 Services
Included

Natural light

Video conferencing service

Screen

Office supplies

Water

Heating and Air Conditioning

High-speed Wi-Fi network
Optional

Flipchart

Catering

Metro
Avenida de la Paz (L4) 

Bus
7, 9, 11, 40, 72, 73, 87 y 120 
OTHER MEETING ROOMS IN LOOM EUCALIPTO