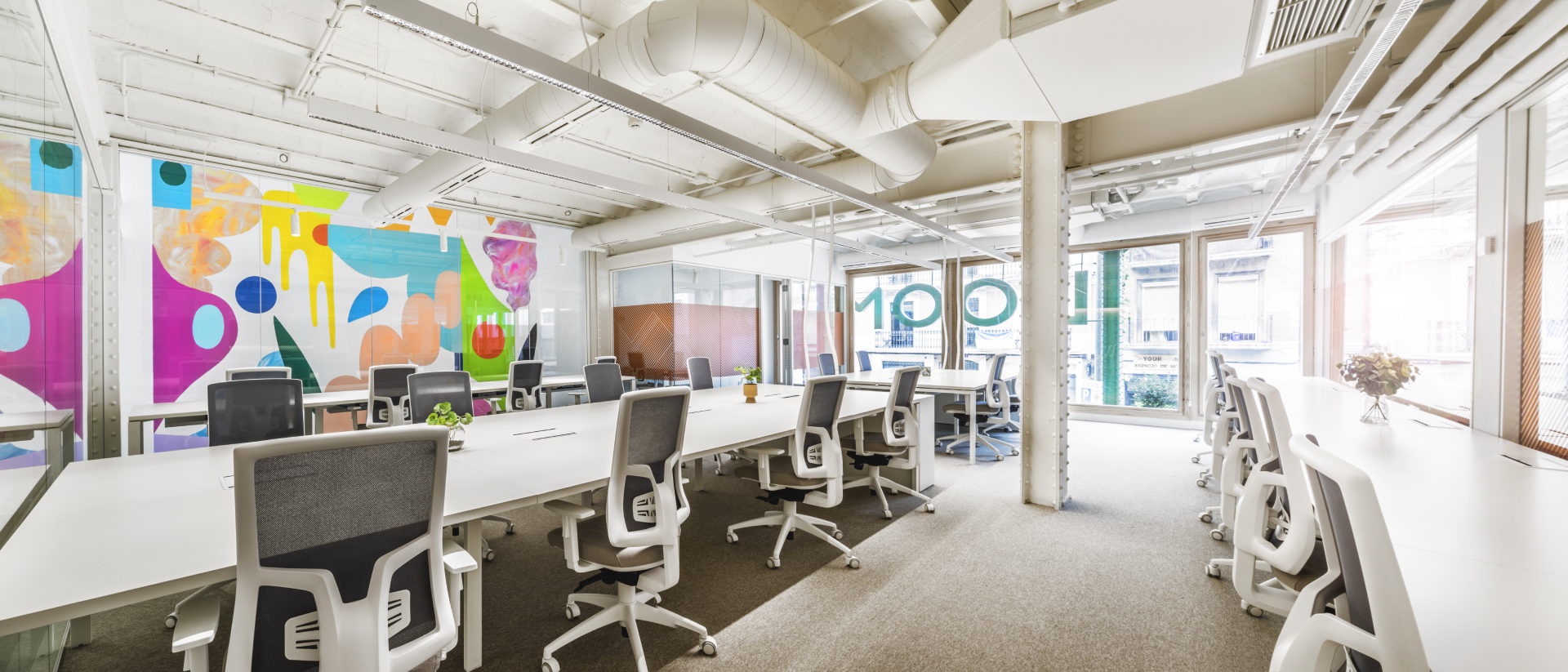 LOOM Ferretería coworking space
One of the best coworking spaces in Barcelona
Carrer de Pere IV, 128 (Barcelona)
Your workspace at LOOM Ferretería from €290/month*.
This impressive cutting-edge designer space is located in 22@, Barcelona's tech district. Its innovative decoration incorporates the latest technology and ergonomic furniture, so that you feel at home from day one.
LOOM Ferretería is a bright workspace and events venue filled with colour and lush vegetation, a place where everything has been carefully designed, right down to the last detail, to ensure the well-being and comfort of users. It has a total of 6 floors set within the different sections of a former ironmongers, the original purpose of this building in the past: carpentry, paint, blacksmith, electricity…
At LOOM Ferretería, you can choose whether you prefer to work from a private office, a fixed desk, a hot desk, get together in  meeting rooms with incredible decoration or organise a memorable event.
LOOM Ferretería has relax areas so you can unwind and an impressive terrace to soak up the Barcelona sunshine.
LOOM Ferretería is beautifully situated, just ten minutes from Torre Glòries and 15 minutes from the beach and Ciudadela Park. You can enjoy a lovely walk at the end of your work day!
Furthermore, at LOOM Ferreteria, you can enjoy all the services of LOOM Experience, to make sure your work experience is perfect, with a whole range of options to improve your well-being.
*Excluding VAT Price for guidance purposes only (subject to availability of the space, size of the team, and length of time required, among others).
Premium Location
Large workspaces
Private offices
Innovative design
Terrace
LOOM Experience Programme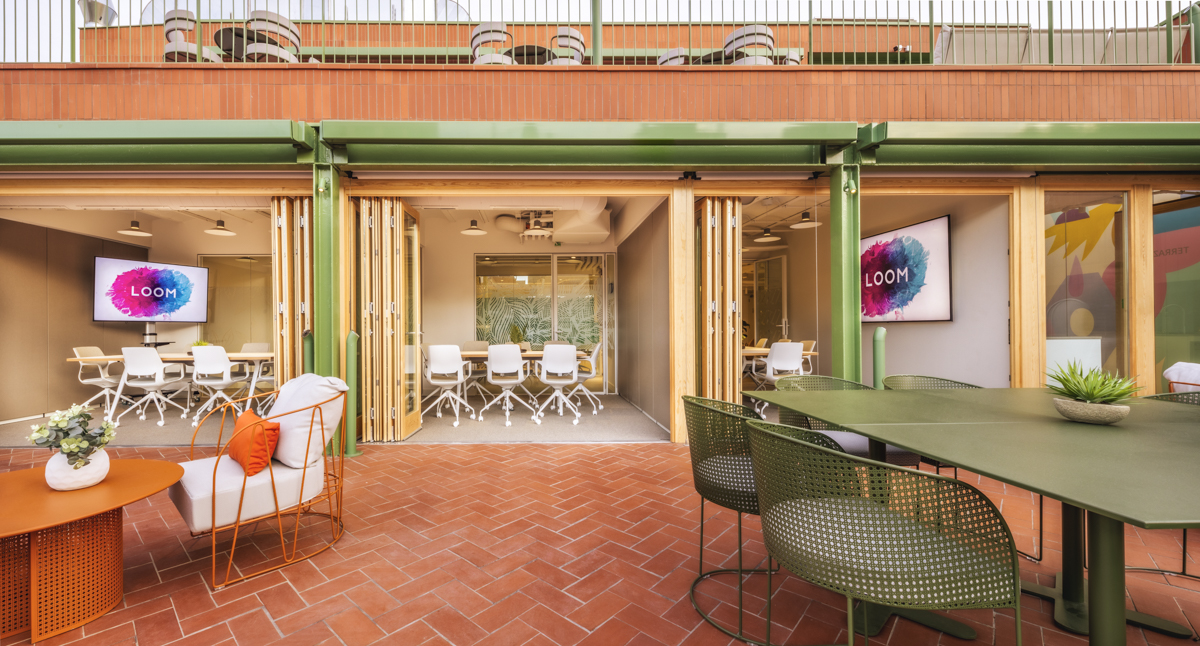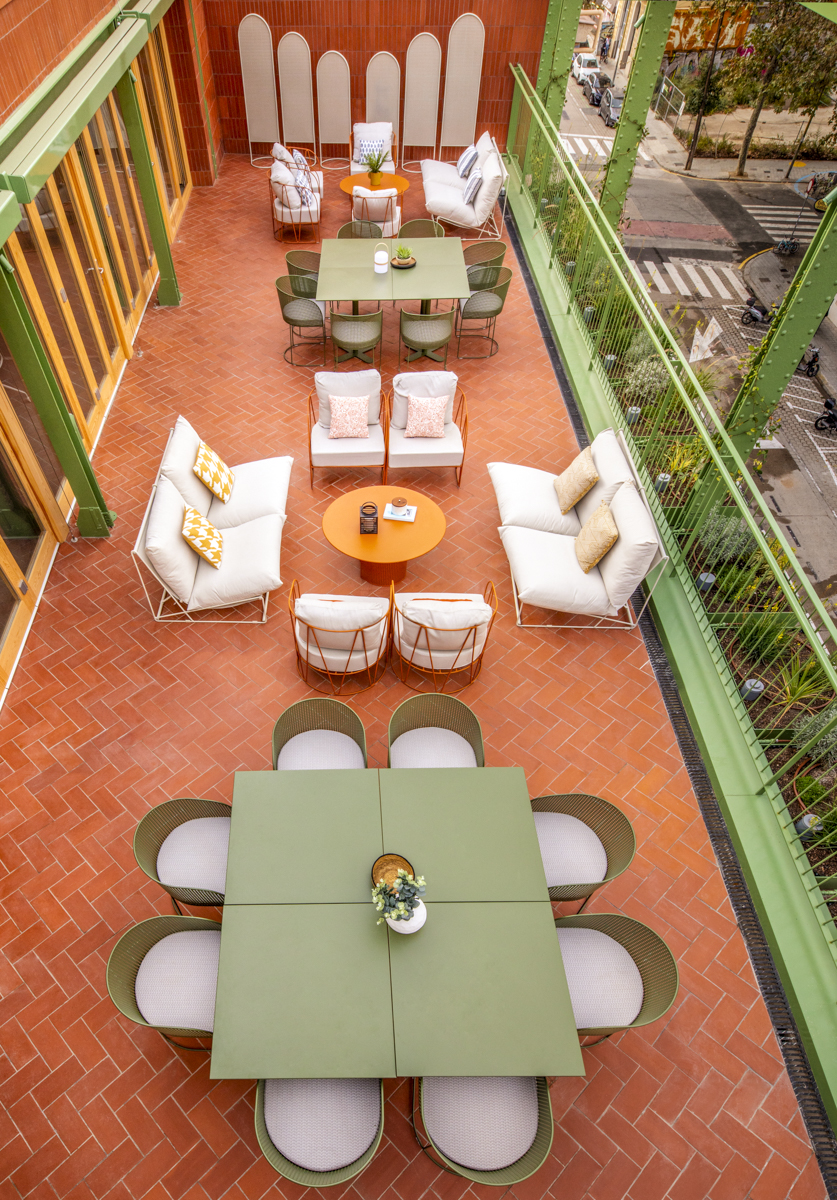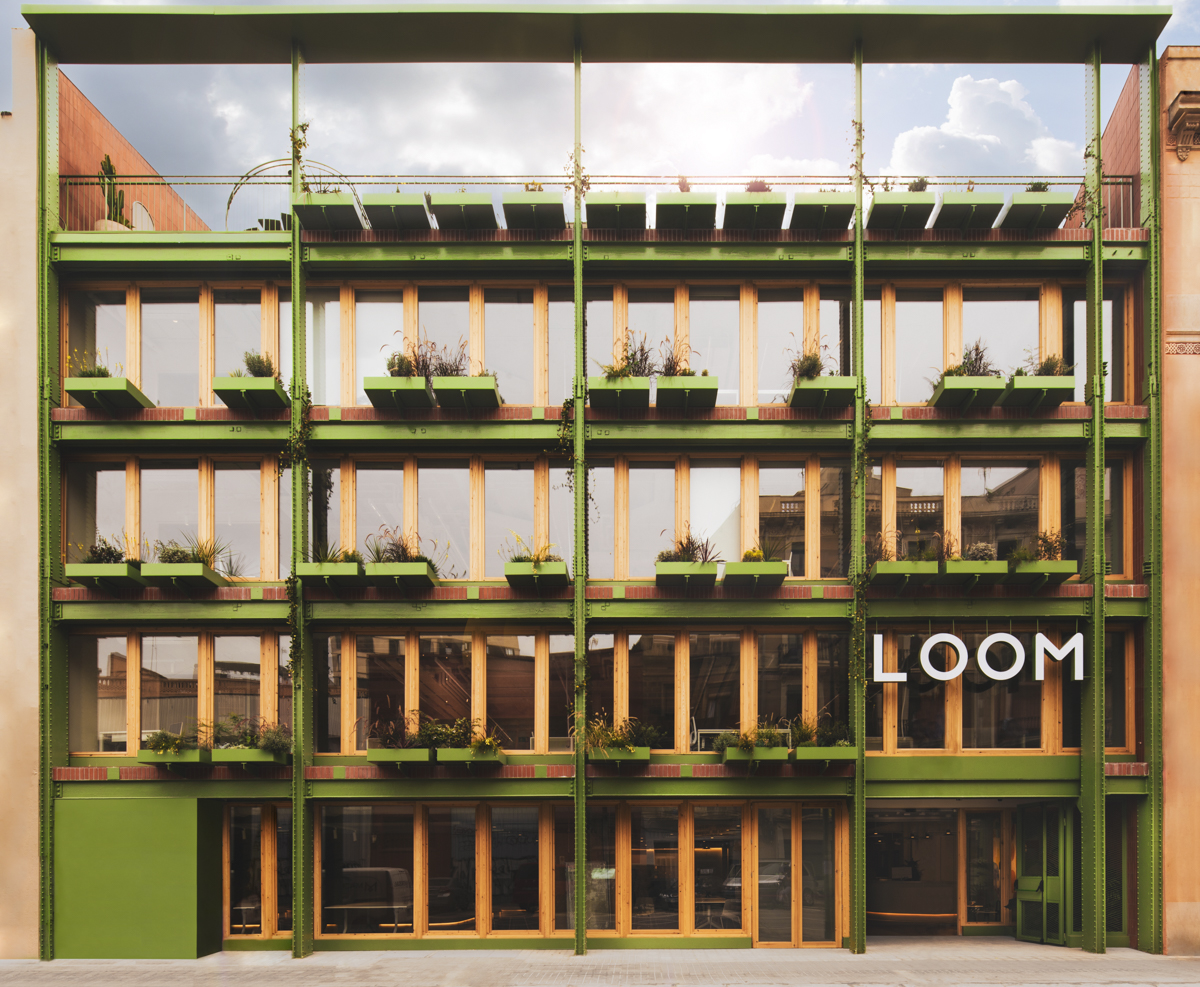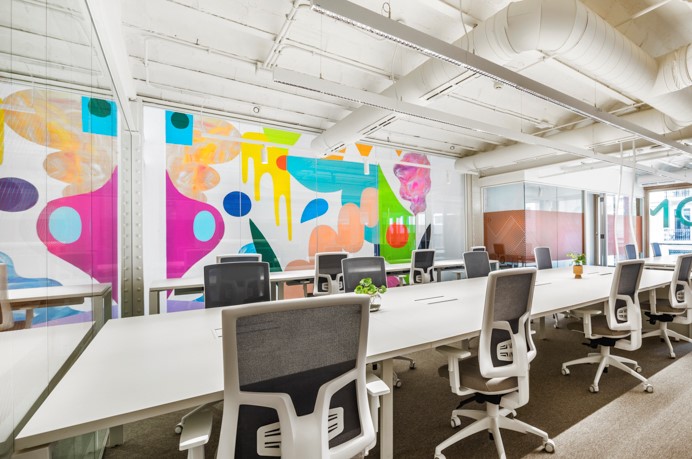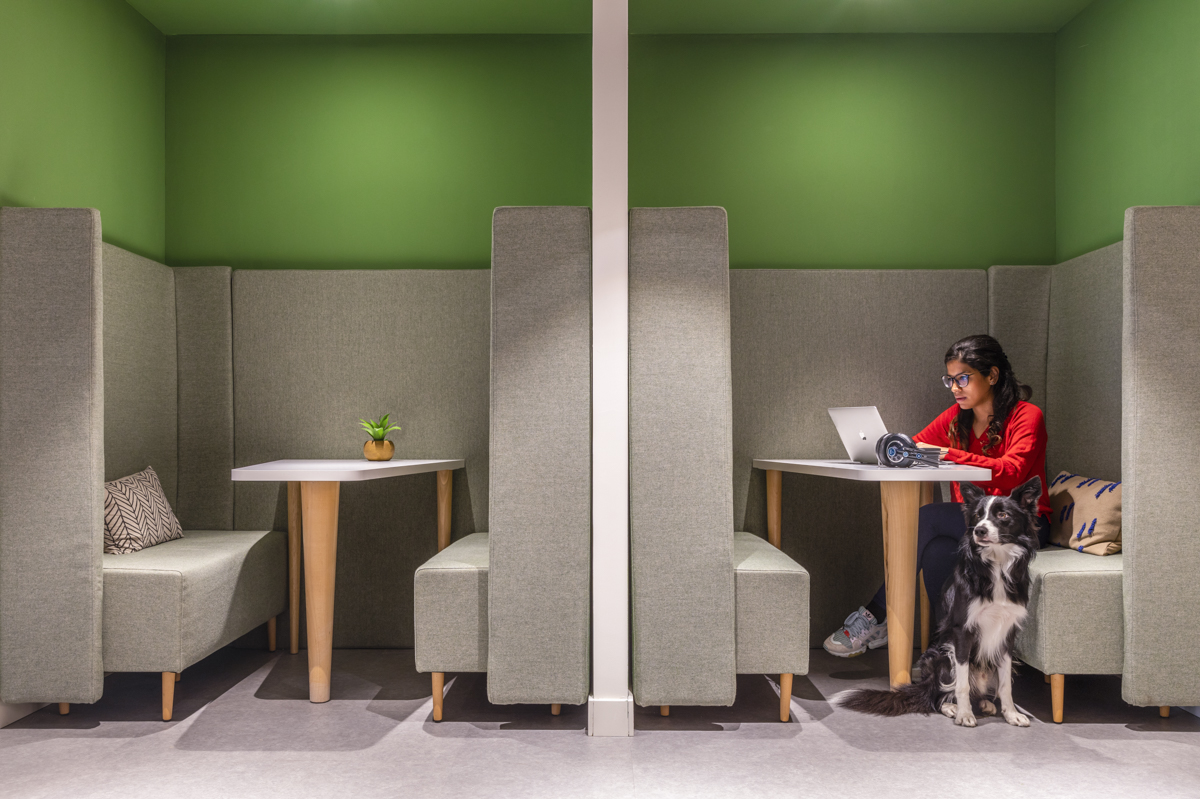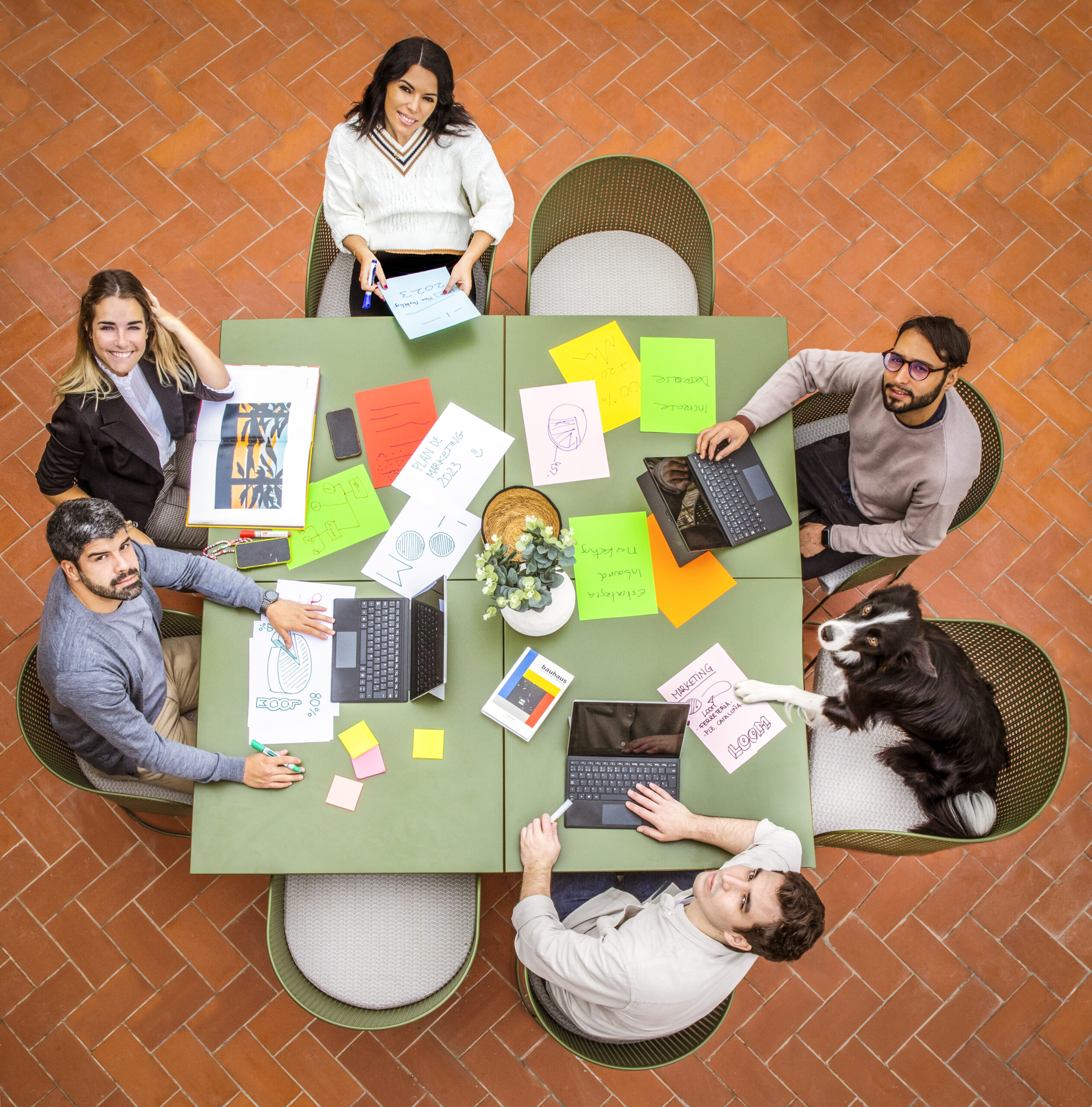 Discover LOOM Ferretería

Enjoy the work experience

High speed Internet

Cleaning

Ergonomic furniture

Videoconferencing systems

Relax areas

Organic fruit

Workshops

Networking
Kitchen

Activities

Coffee and tea

Access 24/7
Certifications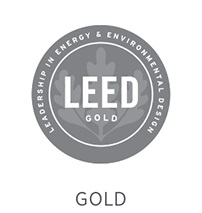 LEED Gold

Metro
L4 La Pau / L1 Fondo