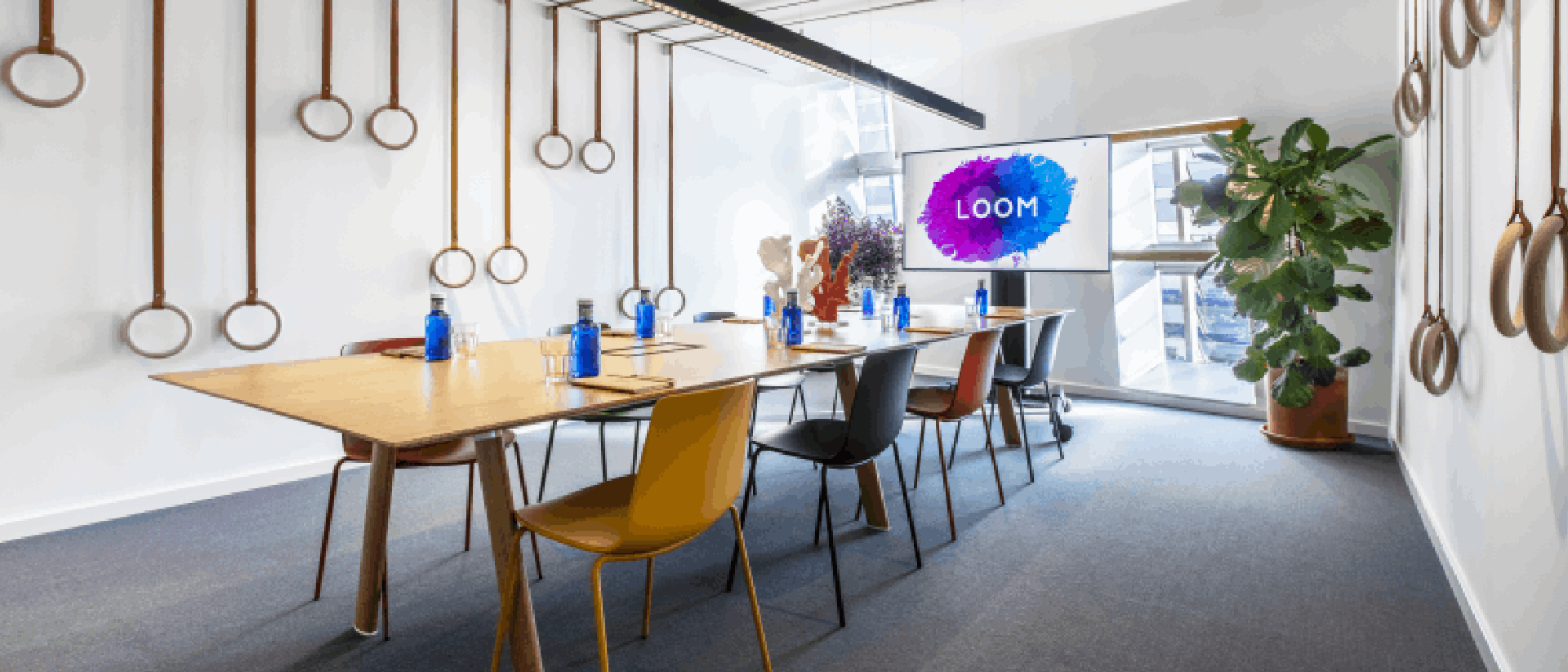 Meeting rooms in Barcelona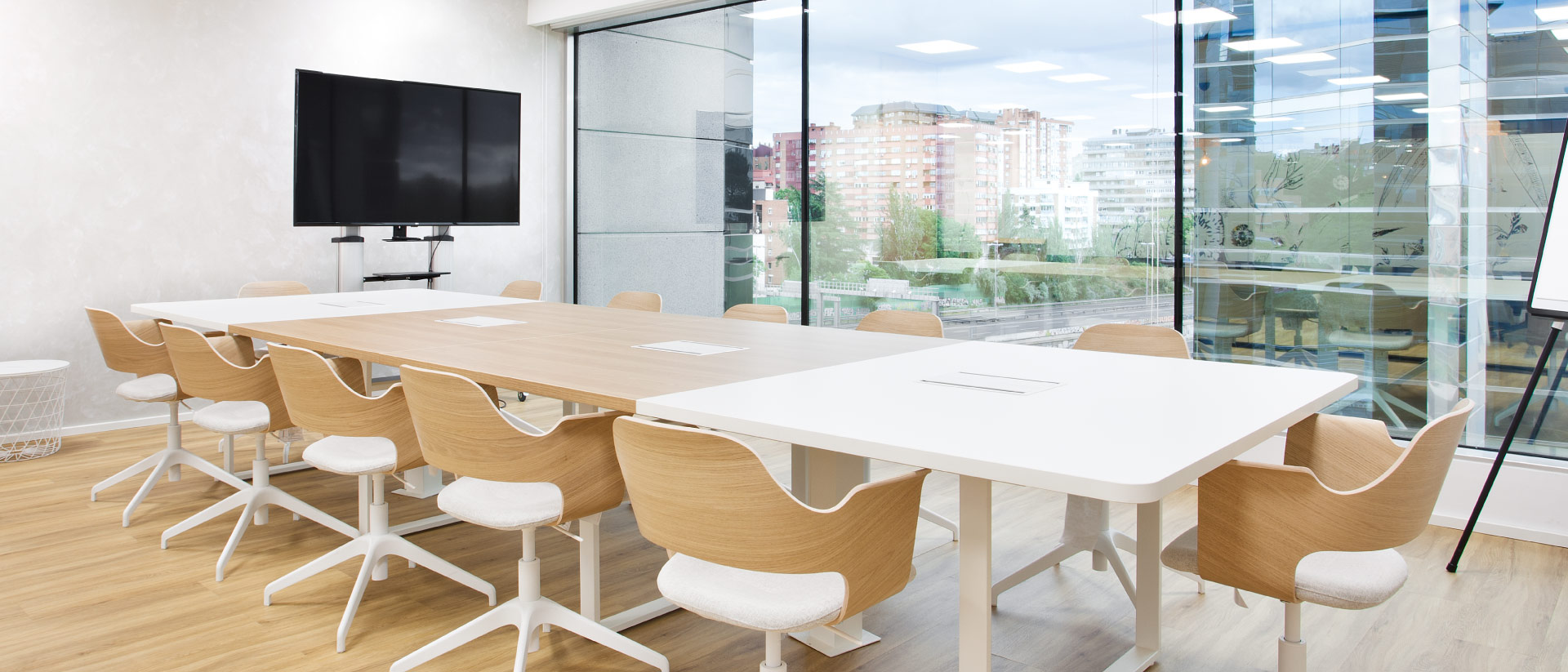 THE BEST MEETING ROOMS IN BARCELONA
Rent fully equipped meeting rooms in central Barcelona
Our meeting rooms are fully equipped with the latest technology, so you can have access to the space and location that best meets your needs at any given time. We also help you with all the logistics to make sure your meeting is a success, from office supplies to the catering.
With LOOM, you can choose the ideal room for your meeting, with different options from 2 to 16 people.
Book one of our meetings rooms, and we'll make sure everything runs smoothly. We have meeting rooms of all sizes, in prime locations  so you can wow your team, clients, or partners . Our staff will make sure everything goes perfectly and that you have everything you need.
Audiovisual equipment,  whiteboards, office supplies, and catering, from a business breakfast to snacks, or a delicious afternoon tea. We'll do it all!
Stuck in a rut? Get together with your team at LOOM and let the ideas flow with a brainstorming session .
Special event? We love them. Tell us what you need and we'll make it happen. From an AGM to an event launch. Contact us, and we'll make sure your seminar, event, workshop, or talk is a sure-fire success.