LOOM HUERTAS COWORKING SPACE
One of the best coworking spaces in central Madrid
Calle de las Huertas, 11 (Madrid)
Your workspace at LOOM Huertas from €275/month*.
Located in Barrio de las Letras, one of Madrid's most historic districts of the city, Loom Huertas is ideal for teams who want a prime location for their office in the city centre.
LOOM Huertas is a spectacular flexible work and co-working space that has private offices, cozy co-working areas for you to connect with other professionals, meeting rooms, and event spaces. In addition, it has phone booths where you can make and receive private calls.
A unique space spread over 5 floors that also has a terrace where you can look out over the city's rooftops, relax and have a cup of coffee, or have a different type of meeting. If you enjoy cycling through the city centre, at LOOM Huertas we have a bike parking. And if you're looking for a dog friendly space, at LOOM Huertas you can bring your four-legged friend to work!
Tell us what you need, and we'll create the best space for you, so you can start working with all the amenities right away.
If you're craving inspiration, LOOM Huertas is close to Madrid's main cultural attractions, such as the Prado, Reina Sofía, and Thyssen Bornemisza museums.
And if you're looking to organise an event, at LOOM Huertas we'll take care of everything to make sure it's a sure-fire success, from training sessions to talks or professional events. Thanks to our agreements with leading partners, we take care of every single detail to make sure everything is perfect.
Furthermore, at LOOM Huertas, you can enjoy all the services of LOOM Experience, to make sure your work experience is perfect, with a whole range of options to improve your well-being.
*Excluding VAT Price for guidance purposes only (subject to availability of the space, size of the team, and length of time required, among others).
Premium location
Terrace
Large workspaces
Private offices
Dog friendly
Innovative design
Natural light
LOOM Experience Programme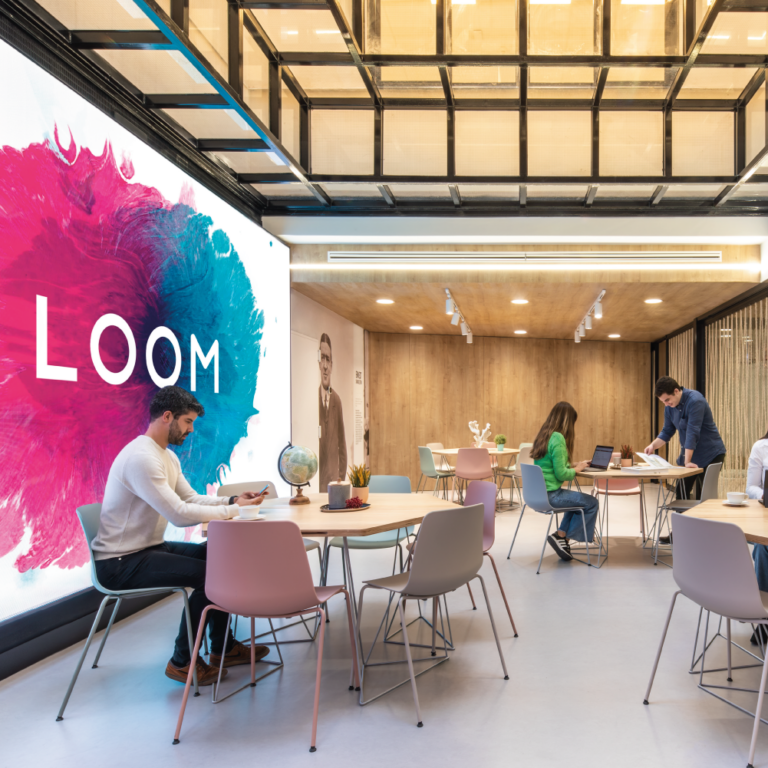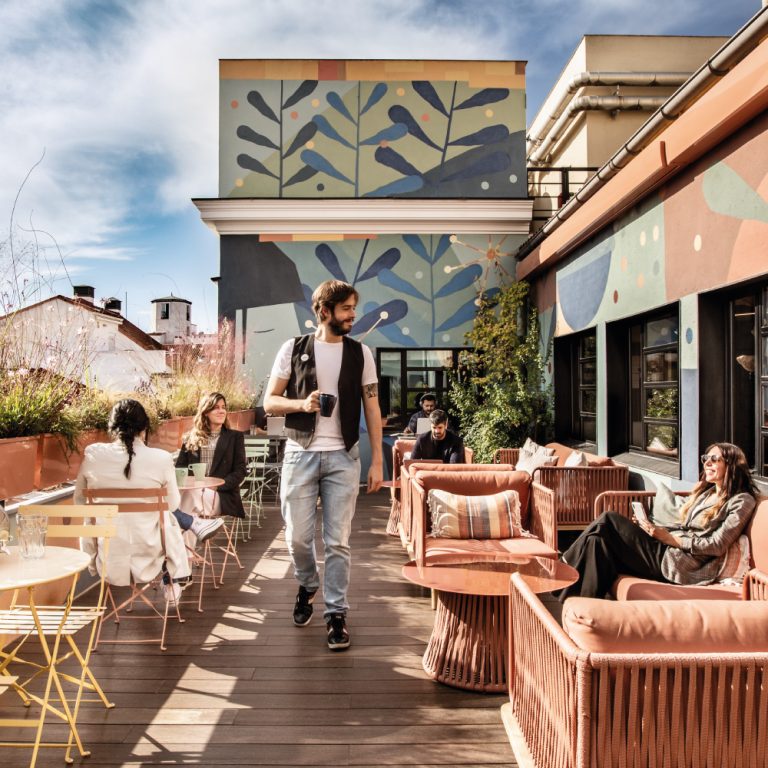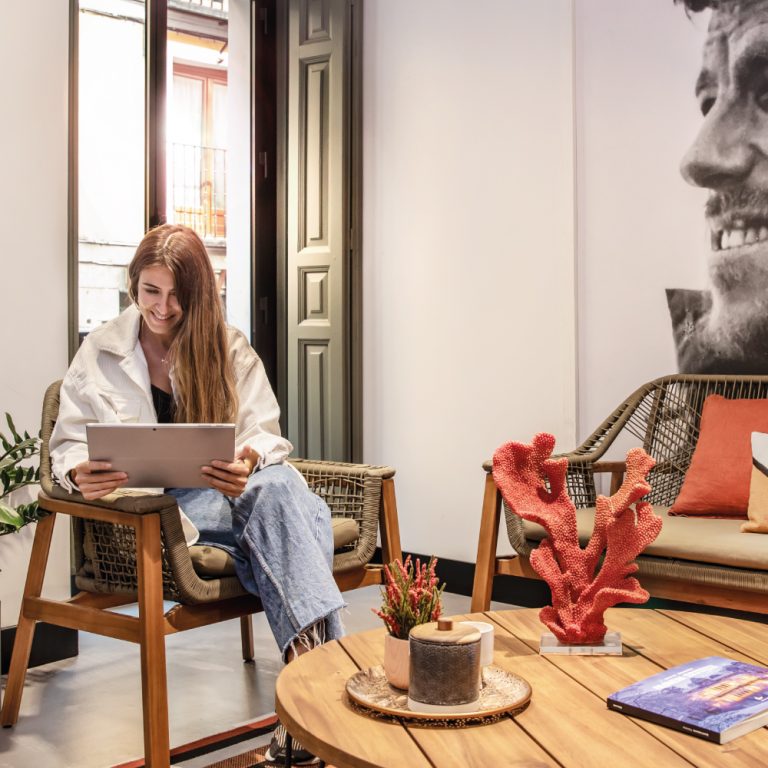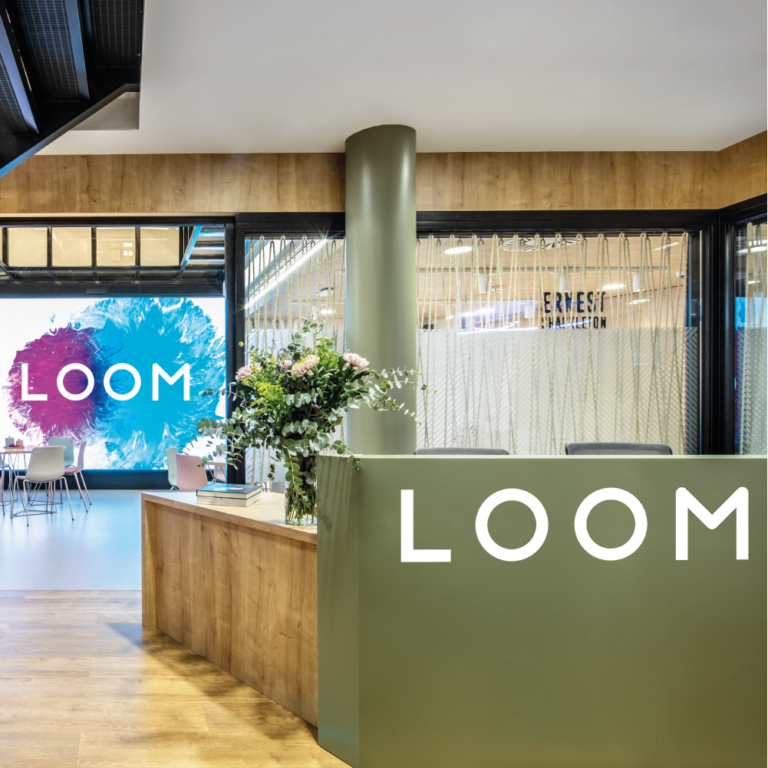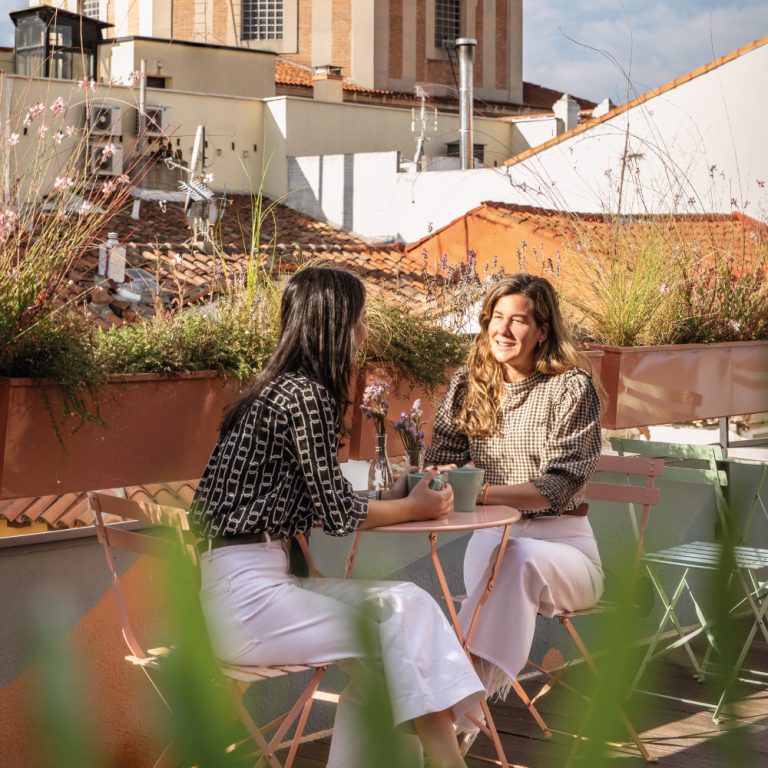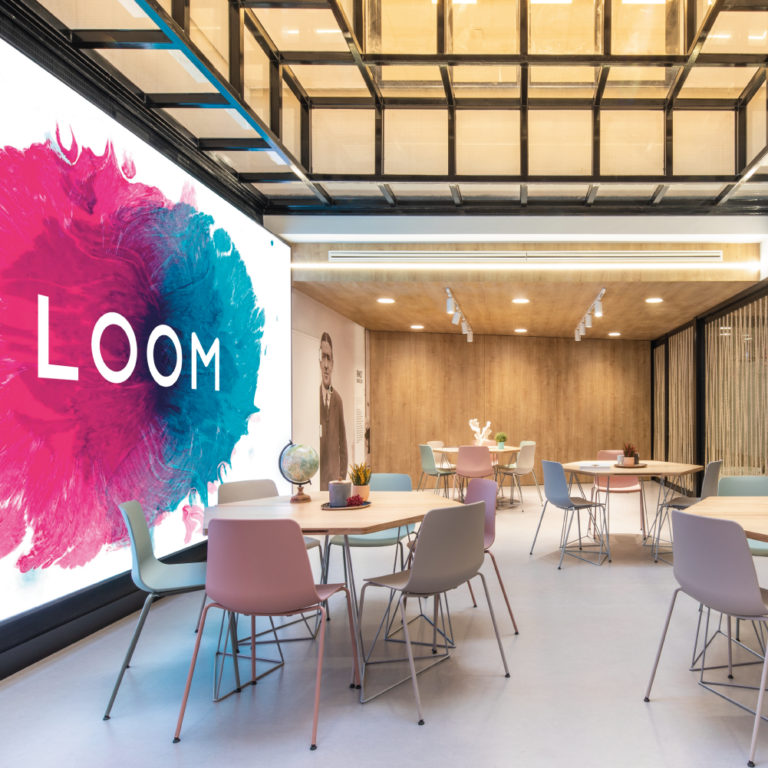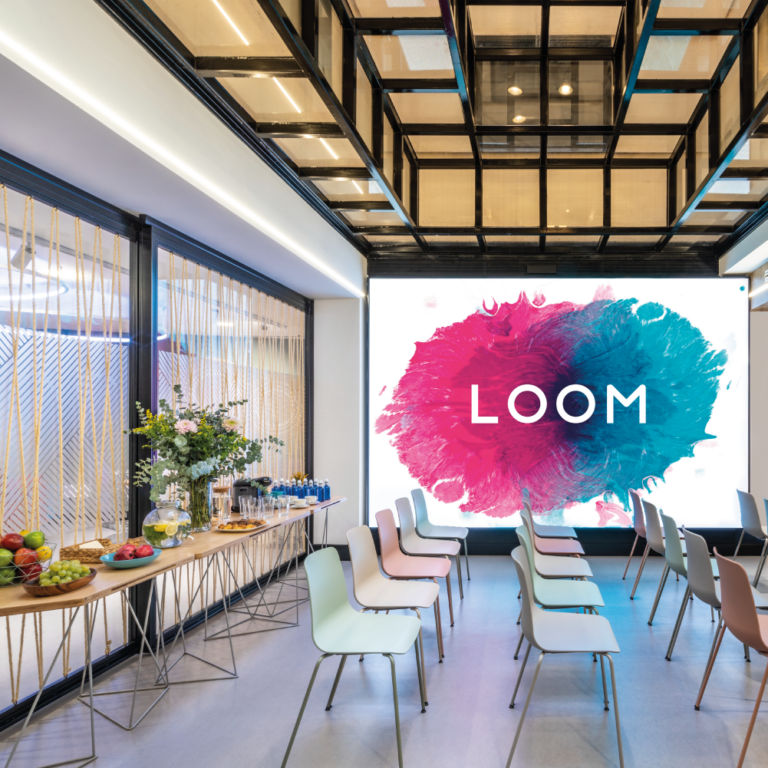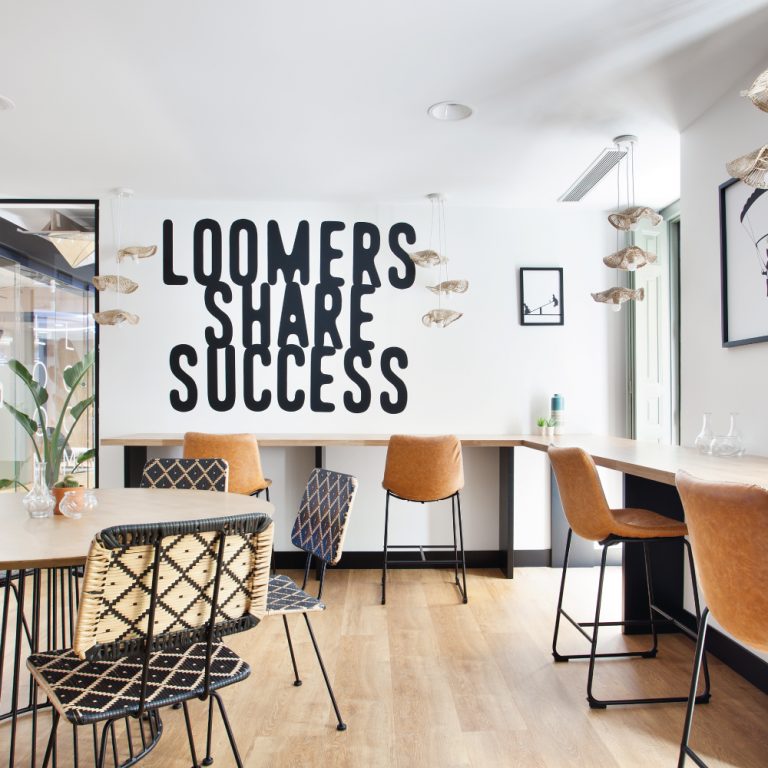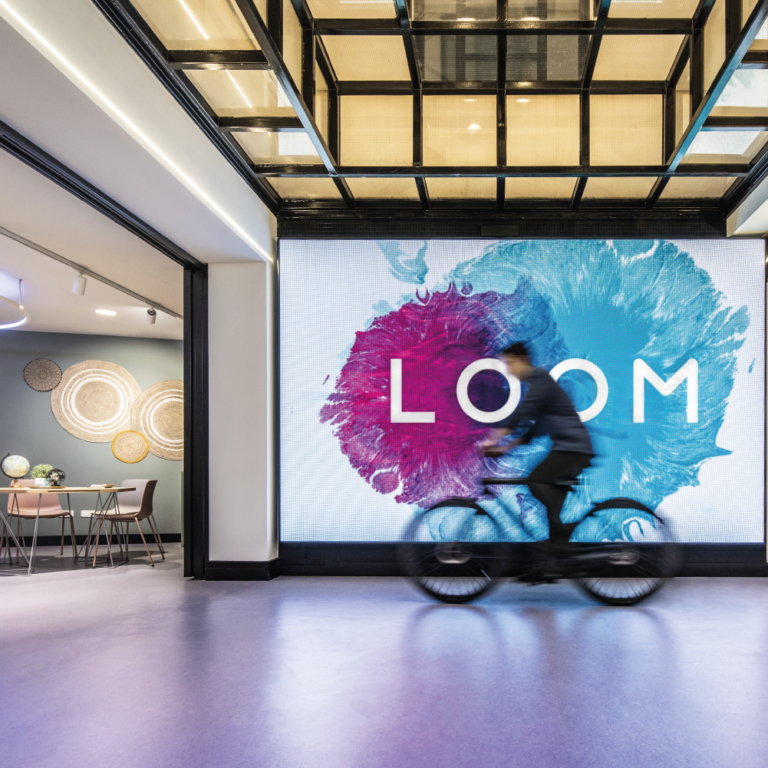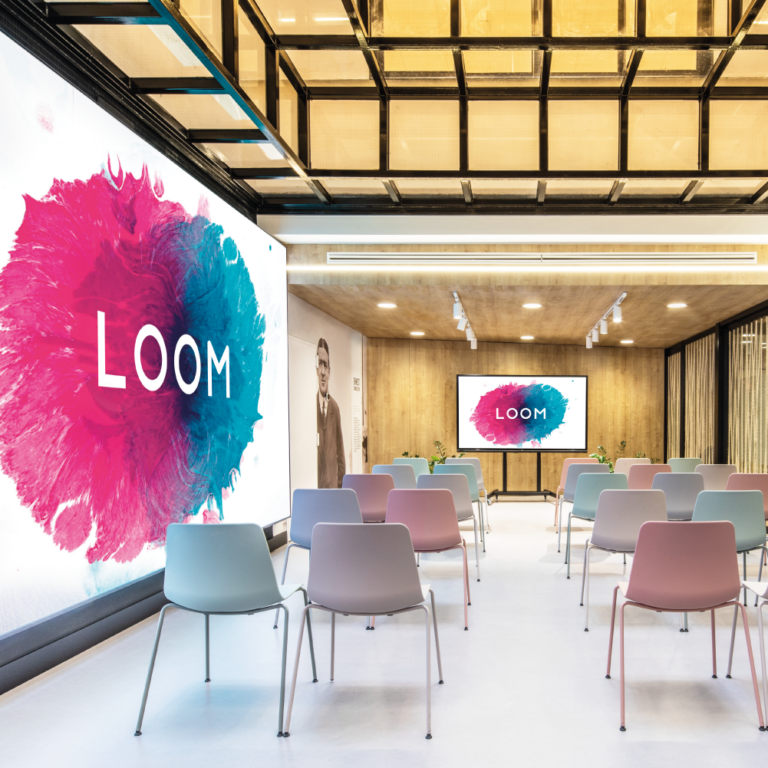 Discover LOOM Huertas

Enjoy the work experience

Access 24/7

Ergonomic furniture

High speed Internet

Security

Relax areas

Terrace

Cleaning

Workshops

Networking

Activities

Videoconferencing system
Kitchen

Coffee and tea

Printer and scanner

Post service

Organic fruit

Bike parking

Bus
6, 26, 32, 65, N26, 52, 53, 5, 150, 15, 20, N25 

Train
Sol (C-3 y C-4 de Cercanías) 

Metro
Sol (L1, L3), Antón Martín (L1), Tirso de Molina (L1)