Have you ever heard of Meta, the new name of Facebook? It is the new name that Facebook Inc. has implemented for all the companies that belong to the group (Facebook, Instagram, Whatsapp…). This term refers to the Metaverse, Zuckerberg's idea of the future.
What is the metaverse?
The metaverse, without going into technicalities, is a virtual world where people will be able to access and live a parallel reality to the physical reality. For this purpose, different technologies would be used to allow: to personify yourself in this world through an avatar; to make purchases and access virtual resources; to make it a totally immersive space; to allow your avatar to express itself as you do; to allow you to relate virtually with people who are far away; to be able to walk through streets and have totally virtual and three-dimensional places… All this presents a great number of opportunities for people and companies.
This virtual world is not yet highly developed, and there are only certain rooms where you can interact with an avatar or tools such as virtual reality glasses that allow you to enter a virtual world, as in the case of video games.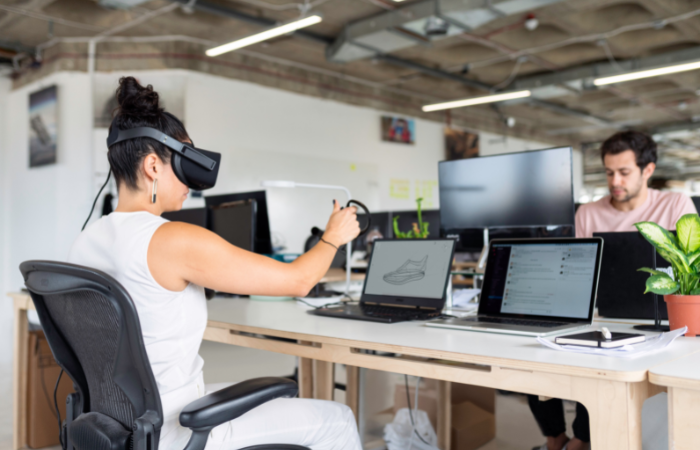 Which companies stand out in the metaverse?
Facebook is one of the companies working the most on the development of this metaverse, which implies that it could benefit economically from this new reality by including purchases within the metaverse and could even develop its own currency for this reality.
In addition to Facebook, as we mentioned, video game companies are already embracing and developing this metaverse, such as:
In addition, large companies such as Nike or Gucci have carried out actions in Roblox within this virtual world; other companies such as Coca Cola have created their own NFTs… These large companies are starting to develop the metaverse in their actions.
Experts believe that the metaverse will be the technological trend of the next 10 years, although there is still a long way to go to create an inclusive metaverse for everyone.
In short, the metaverse is an interesting concept full of business possibilities for companies, so we will gradually see how it takes shape and how companies take advantage of it to launch their products and services.
From LOOM we believe in the advancement of technology and the birth of new startups and scaleups oriented to the development of the metaverse, which will always have room in our LOOM spaces.