The audio sector is constantly growing and more and more people are encouraged to get in front of the microphones, but… How to create a quality podcast? We explain it to you in this post
According to data from Altman Solomon and Chartable, every day 17,000 new podcasts are published worldwide but 1 in 3 has only one chapter. If you also want to take to the airwaves, here's everything you need to know!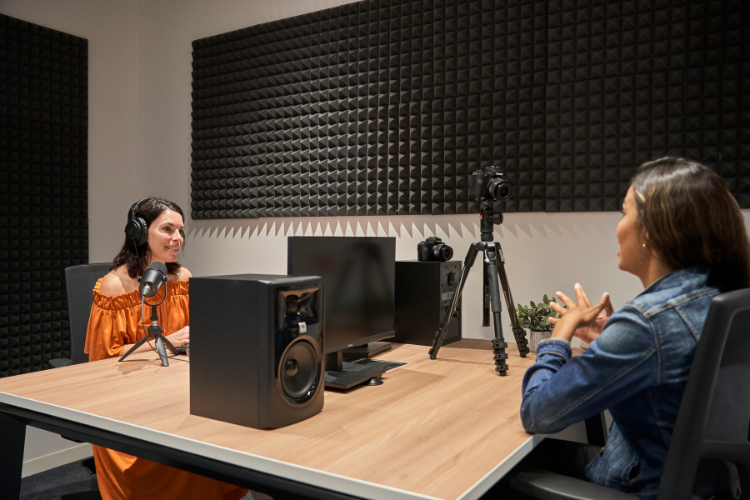 Podcasts are all the rage, but… Are you sure you have the time and resources to carry it out and give it continuity? Good organization is key. Make a checklist answering these questions:
What am I going to talk about? Make a list of possible topics several weeks or months ahead.
Will there be guests? If so, make a list of possible candidates.
How often will it be held? Will it be weekly, monthly, bi-weekly, etc.
On what platforms will it be uploaded? Spotify, Apple Podcast, audible…
How long will it be? 10 minutes, half an hour, will it be a long podcast…
What do I want to achieve with the podcast? I want to consolidate my brand, position myself as an expert on a topic…
Once you have all this clear, it's time to shape the podcast.
Create an identity that will make your podcast be remembered at a glance. To do this, you will have to define what kind of image or graphic identity you are going to use. Don't forget a selection of colors, the name, the logo and the general concept.
In addition, you can't forget the opening and closing bumper, which will be a differential value of your podcast. Get inspired by listening to some of these recommended podcasts.
Once the initial steps have been taken, it's time to write the script.
Write a script with a fixed structure for each episode, so it will be easier to start. Even if you decide to improvise, it's important to have at least a "skeleton" that makes everything flow comfortably. Don't forget to practice and review it!
Prepare the technical details
Once you have all the previous details clear, it's time to work out the technical details. Although the easiest way is to do it at home or with your cell phone, ideally you should do it in a recording studio, the quality will be much better.
You don't need to invest a lot of money, at LOOM Glòries you have a fully equipped room for rent: it includes a streaming set with monitors, computers, microphones, cameras, speakers, mixing desk and headphones.
As for the program you can use Audacity or Auphonic if you want to do it with your cell phone.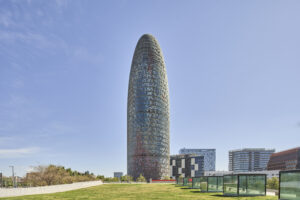 There are hundreds of platforms to distribute your podcast but we recommend starting with Spotify, Audible, Apple Podcast and SoundCloud. It is likely that at first you will not have many visits, so it is important that you give it a lot of hype and that you value investing money in Ads. When your podcast is in circulation do not forget to measure the results and make a strategy that allows you to grow.
If you want to record your podcast at LOOM Glòries, book the best recording studio now!