The great resignation is the movement that is occurring in the United States whereby more than 4 million active workers have resigned from their jobs in recent months. This phenomenon proves once again that retaining talent is necessary and companies need to have tools and strategies to ensure the well-being of their workers.
According to a Microsoft study found that 41% of workers are considering quitting their jobs, with Generation Z being the most motivated to this change because they are looking for more work-life balance solutions. A full-fledged brain drain, and the fact is that the data is so important that almost half of your company's workforce is considering or has considered leaving their job.
What is the reason for this phenomenon? The reality is that there is no single cause, but it is due to the changes we have seen in recent months. According to LinkedIn, 74% of people admit that the time they have spent at home has made them rethink their lives in many areas, especially in the workplace.
Stress, burnout, the inability to disconnect digitally or knowing how to manage these new work scenarios has made many people want a change of scenery. However, it is not just a matter of mood; workers are increasingly demanding solutions such as the hybrid work model, more work-life balance options and, above all, more flexibility.
The healthcare and technology sectors are the sectors that have been the main protagonists of this resignation due to work overload and exhaustion in recent months. If we talk about generations, in addition to the aforementioned Generation Z, resignations have also increased among people between 30 and 45 years of age.
Could "The Great Resignation" come to pass in Spain?
In Spain it does not seem that something similar is going to happen at the moment. In fact, although some workers have had the intention, it has not materialized.
What is clear is that the changes we have experienced in recent times, the overload of work and the impossibility of disconnecting digitally, have a direct impact on the work environment and the emotions of workers.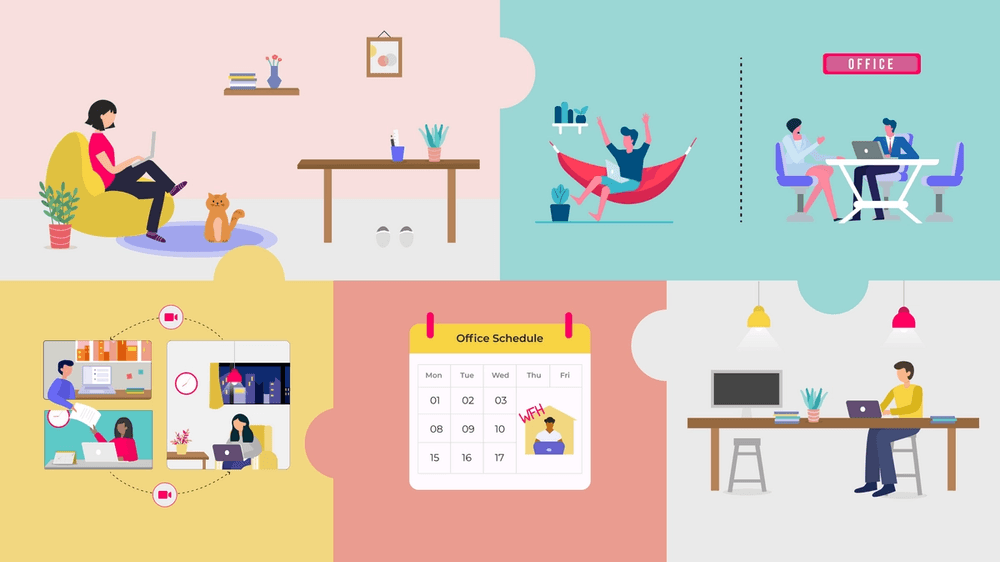 The importance of retaining talent to avoid "The Big Quit".
Talent retention is a strategy of companies by which they try to retain their employees, as long as possible. Having a talent retention strategy generates a positive brand image and attracts even more talent.
A satisfied and happy employee will be the best ambassador of any company, that is why it is so important to listen to them and ask them frequently.
What factors directly affect them?
Salary: This is the main consideration and although it depends on the personal circumstances of each person, it is no longer the most relevant.
Work-life balance: Being able to combine work and personal life in a balanced way is a benefit that more and more employees are looking for. This fact goes hand in hand with work flexibility.
Work environment: We spend many hours a day working and the work environment with both team leaders and colleagues is one of the most crucial facts when it comes to choosing one job over another.
Career plan: Employees need to see that there are opportunities to grow or move within the organization, so that they are motivated over time.
Training: It is no longer enough to take intense and endless courses, users want to learn and reinforce their skills, so the best way is to take advantage of unlimited learning platforms.
Well-being: Food, sports activities, dog-friendly spaces, relax areas… Offices are not just tables and chairs and employees are increasingly demanding more options that allow them to feel happy in their workplace. Coworking spaces or flexible spaces offer all these benefits à la carte.