How do you finance a startup? This is the question that all entrepreneurs ask themselves before starting their project. From family members to business angels, there are many ways to get the necessary capital to start a startup. In this post we tell you about the different ways to get funding.
Although there are many ways to raise money to start a project, today we will tell you about the most important or those that are best known.
Business Angels
Business angels are people with a lot of knowledge in certain sectors who invest their money in the initial phase of new companies in exchange for a capital participation in the company. Sometimes they also mentor and guide entrepreneurs.
Some of them are: Eneko Knörr, Yago Arbeloa or Clara Pombo. Check the list of the 100 most active Spanish business angels in 2021.
FFF (Family, Friends, and Fools)
This is the first resource entrepreneurs turn to when setting up their startup: family, friends and "crazy people" (those who, without experience, bet on a project that has just started).
Crowdfunding
Or what amounts to the same thing, a crowdfunding process for the development of different processes, from the publication of a book to new services or promotional campaigns. It involves small contributions in exchange for bonuses (e.g. a product or a discount) or altruistically.
Funding round
Process by which companies raise capital to develop their projects thanks to the contribution of money from different investors. These investors become partners of the company in exchange for the money they invest. Find out how to prepare for a financing round, and the main strategies and types.
Seed Capital
Seed capital is the contribution made to an early-stage startup. It serves to help with the costs of the initial phase and the creation of the company.
Venture Capital 
This is high-risk financing provided to startups that have high growth potential in exchange for a stake in the company. Venture Capital investors tend to be grouped in clusters and look for innovative, profit-enhancing startups.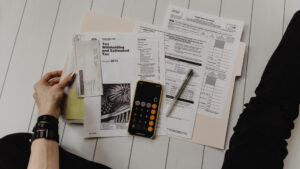 These are the 6 most known ways to finance a startup, however, there are more like "Lead investor" or crowdfunding.
Lead Investor
We speak of "lead investor" or "lead investor" when a person or group of people make the largest contribution of money, or the first investor to make a contribution of funds.
Public Financing
If finding private financing seems more complicated, you can opt for public financing. CDTI, the Center for the Development of Industrial Technology, finances R&D&I projects through loans that may have a subsidized part.
Enisa is another public entity that actively collaborates in the financing of new innovative entrepreneurship projects. They do it through participative loans, that is, it is not necessary to have a guarantee.
ICEX is also a national public business entity that helps Spanish companies to contribute to their competitiveness and attract foreign investors.
Regional financing
The autonomous communities manage different lines to finance startups and projects in their community. For example, ICF finances entrepreneurs, SMEs and companies in Catalonia.
In LOOM we give a hand to Spanish entrepreneurship, so we offer a number of advantages for entrepreneurs through LOOM for Startups.