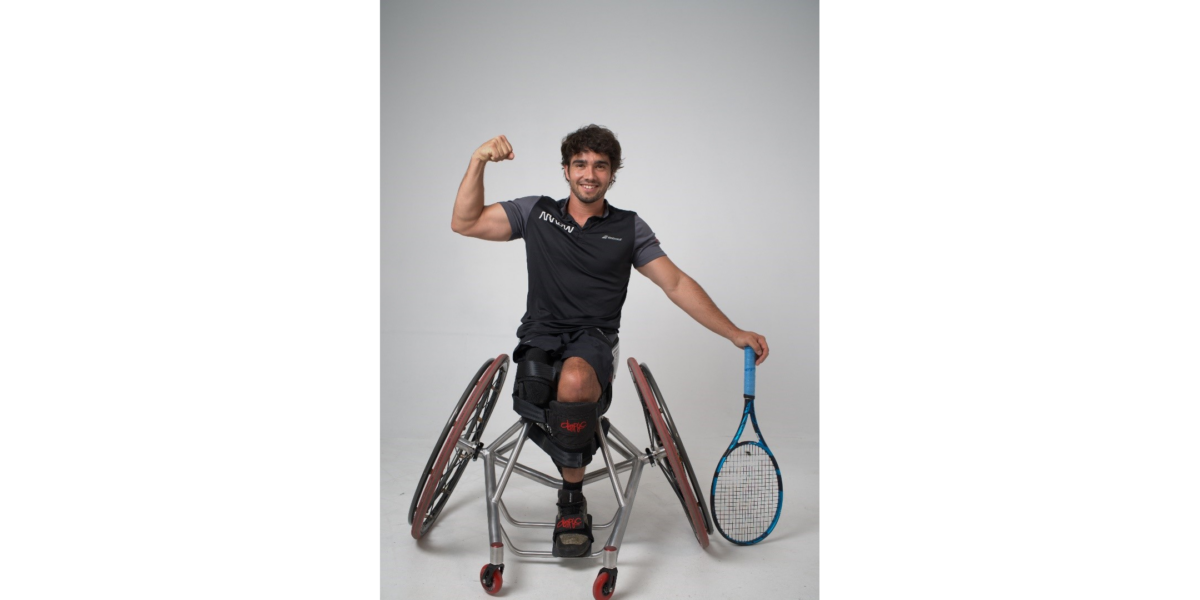 Deporte y discapacidad, una combinación más que posible
Tenemos el honor de recibir en LOOM a Dani Caverzaschi, deportista paralímpico y co-fundador de VLP Sports. Daniel es graduado en económicas de la Universidad de Warwick y es tenista en silla de ruedas, y ha representado a España en los Juegos Paralímpicos de Verano de Londres 2012, Río de Janeiro 2016 y Tokio 2020… ¡Y va por Paris 2024!.
VLP Sports es la primera agencia de representación de deportistas paralímpicos. Su propósito es promover y hacer crecer el deporte paralímpico a través de inversión, creatividad y pasión por el deporte de élite, normalizar la discapacidad en la sociedad y mostrar el valor económico del mercado de la discapacidad para la empresa privada.
Ven a compartir un momento único de la mano de Dani, donde normalizaremos la discapacidad y conoceremos el poder del deporte.
Lugar: LOOM Ferretería
Fecha: Jueves 19 de Octubre
Hora: 18.00h
-—
Dani Caverzaschi, Paralympic tennis player and entrepreneur
We are honored to welcome Dani Caverzaschi, Paralympic athlete and co-founder of VLP Sports, to LOOM. Daniel is an economics graduate from the University of Warwick and a wheelchair tennis player, and has represented Spain at the Summer Paralympic Games in London 2012, Rio de Janeiro 2016 and Tokyo 2020…. And he's going for Paris 2024!
VLP Sports is the first agency to represent Paralympic athletes. Its purpose is to promote and grow Paralympic sport through investment, creativity and passion for elite sport, to normalize disability in society and to show the economic value of the disability market for private enterprise.
Come and share a unique moment with Dani, where we will normalize disability and learn about the power of sport.
Where?: LOOM Ferretería
When?: Thursday, October 19th
At: 6pm