Panoramic views, modern design, latest technologies…we tell you why this new space is the perfect place to meet your team and feel the freedom to create without barriers.
What makes this space so unique? Let's see!

An enviable location with privileged views
This new space is located in the northern area of Madrid, at 55 Dulce Chacón St. Its location on the top floors of Torre Chamartín, together with its large glass windows, allows for stunning direct views of the 4 towers of Madrid. You'll feel like you're touching the sky of the capital!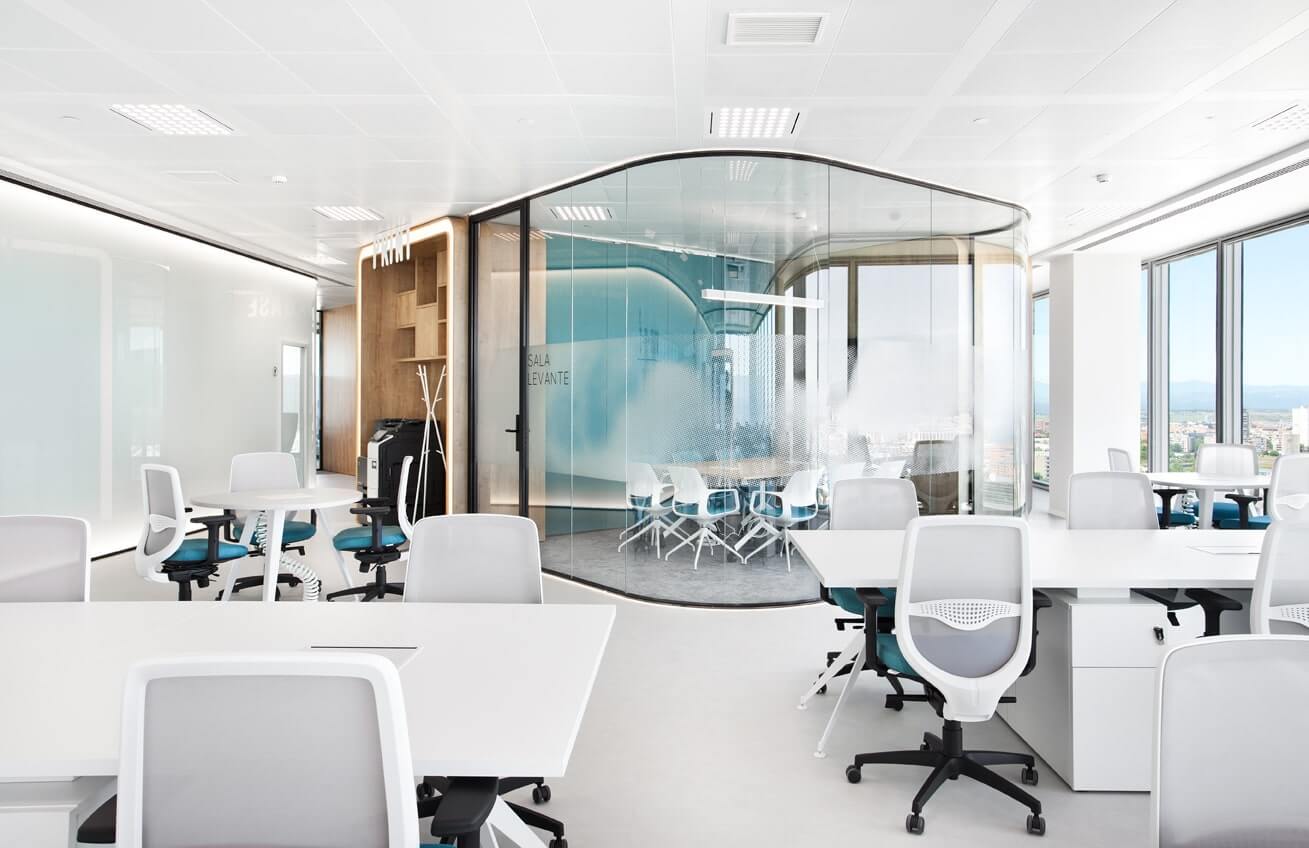 Capacity for a lot of talent
It has an area of more than 1,000 m2 and capacity for 126 workstations in fixed and flexible areas. Because we know that your team's needs change, we adapt and offer you the plan that best suits you.
In addition, its meeting rooms have a very interesting peculiarity: they have been baptized with the name of winds, connecting with the feeling of touching the sky that we mentioned before. When the winds blow in your favor, nothing is impossible. In its Levante, Solano, Tramontana, Levante and Oriente rooms you will feel the freedom to promote your projects without limits. And that's not all! It has offices and relax areas.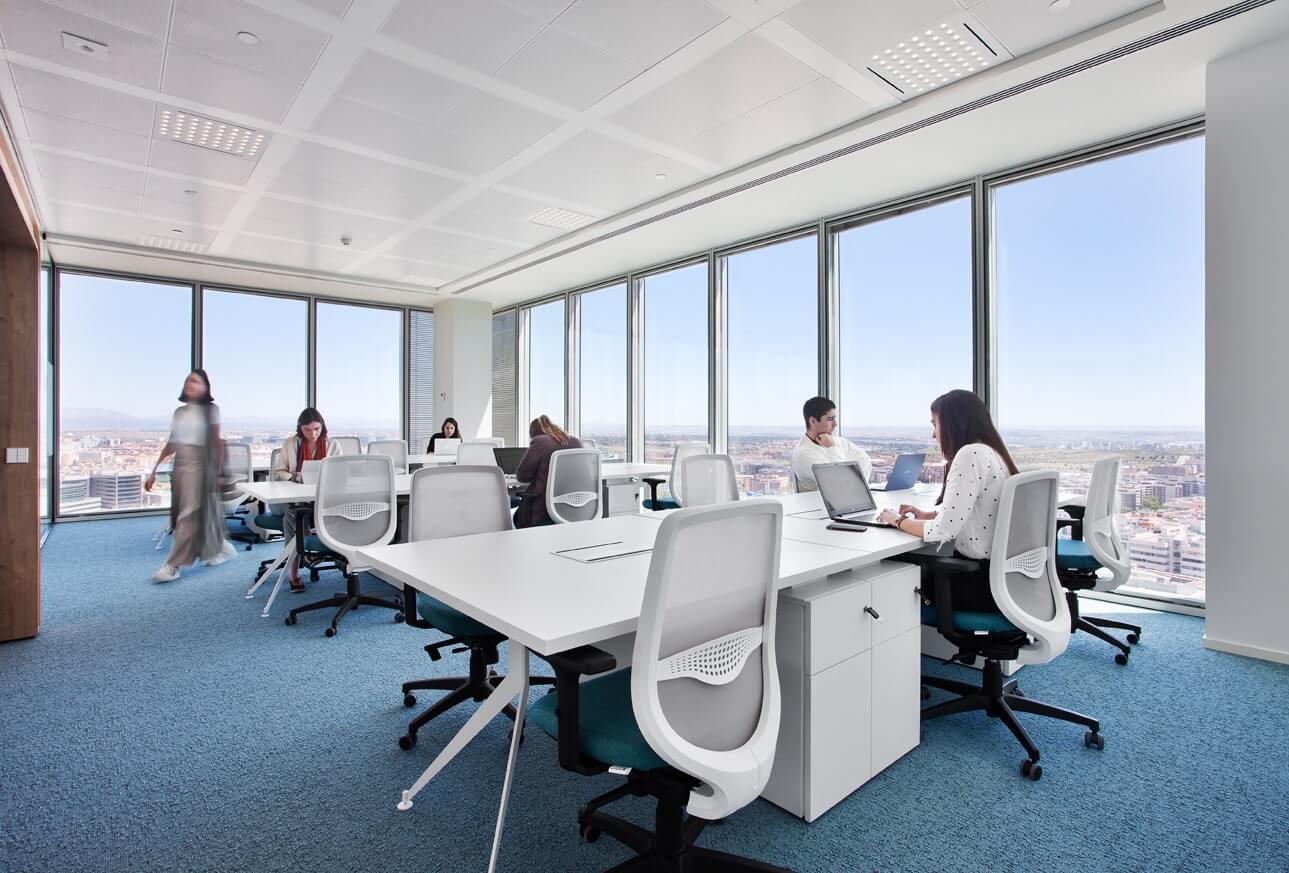 Latest energy efficiency technologies
In line with our involvement and awareness of projects that generate a positive impact, the building is equipped with the latest energy efficiency technologies. It has LEED Platinum certification, a system that evaluates sustainable buildings. If you have switched to green driving, you can find parking spaces for electric vehicles in its private parking lot.
Flexible areas for new needs
Its large kitchen and central area merge to provide space for an area for events, workshops, trainings…and anything else you can think of! Just talk to the hosts of the space, they will always be open to new ideas and will help you in everything you need.
A spectacular terrace
Last but not least, we can not forget the great terrace with which this space will have and that promises to be one of its biggest attractions. A perfect service to disconnect and relax enjoying a panoramic view of Madrid, whose sunsets can be a perfect moment to connect with your team.
This new space is ready to meet you, come and visit us!
Discover more information about this technological space.