This Christmas at LOOM we help you to bring out your most supportive side with initiatives such as #AhoraTocaEsperanza or #UnaCartaParaUnAbuelo and we invite you to different activities in which to connect in community. Ready to discover them?

We have worked to bring the magic of these festive dates to all spaces with proposals that involve both our LOOMers and LOOM's internal team and entities that, although they do not work in our coworkings, share the values of collaboration and community that we defend every day. A Christmas by and for everyone!
Activities to connect in community
At LOOM we love to facilitate activities and spaces where to generate those fortuitous conversations, to foster that feeling of belonging to something…Next December 22nd we have organized a "Secret Santa" among the members of the community, who will connect virtually to get to know each other. A great opportunity to discover other LOOMERS and their exciting projects and from which new agreements and collaborations may emerge for 2021.
In addition, our LOOMERS have had the opportunity to share their wishes, inspirational phrases, resolutions for the new year… leaving them on the tree of each space, because our Christmas decorations could not be missing to create an even more festive atmosphere!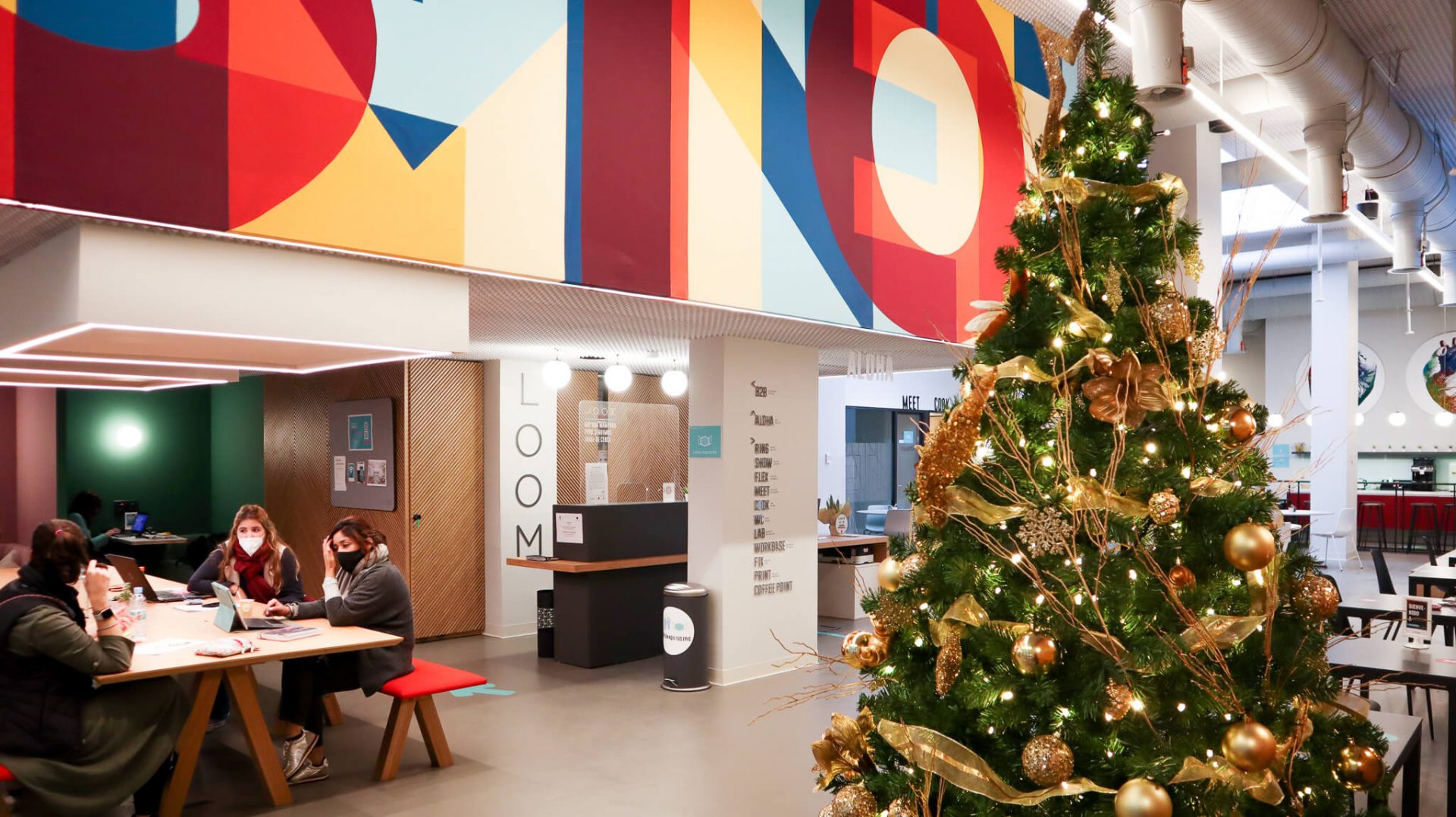 Solidarity campaign with Acción por la música
Together with Acción por la Música we have launched the solidarity campaign "#AhoraTocaEsperanza" with the aim of contributing to close the inequality gap that has deepened with the covid crisis.
The campaign aims to raise 100 technological devices and 100 scholarships for comprehensive intervention for children at risk. To collaborate you only have to bring a device that you no longer use or want to donate to any of our LOOM spaces, or make a financial donation to give a scholarship to a child without resources, so that they can have the possibility to continue with their training program.
On January 15th we will close the campaign with a big concert open to the public, so donate now!
Adopt a grandparent initiative
Thanks to Adopta a un Abuelo
we encourage you to participate in the campaign "A letter to a grandparent", with which you can send your love and affection to those elderly people who are alone in nursing homes during the holidays.
How can you collaborate? It's very simple! All you have to do is go to their website, fill out the letter and press send. You have until December 23rd to send yours #losmayoresmolan.
Come and meet us and discover a new way of working!