Since Mark Zuckerberg unveiled the Metaverse premiere video in October, we haven't stopped hearing about this idyllic virtual world. It seems that the future is already here and today to celebrate Women's Day we talk to you about Women in the metaverse, blockchain and big data.
The future of the internet goes far beyond comments, reels, WhatsApp audios and likes.  In October we started to hear the word "metaverse" for the first time from the hand of the founder of Facebook and WhatsApp and now is strange not to hear it every day.
A virtual world where you can practice sports, change clothes, have a meeting or socialize with friends. Now, who is standing out in this idyllic universe?
Irene Cano has been the general manager of Facebook (now Meta) for Spain and Portugal since 2012. In her words ⁽¹⁾ "we are walking towards an immersive technology where people will be the center of any innovation, what we call social technology".
From Meta "we have started the journey to help build the metaverse, a set of virtual spaces where you can create and explore with other people who are not in the same physical space as you. You can hang out with your friends, work, play, learn, shop, create and much more. And just like the Internet, it will open up a multitude of opportunities for everyone and its development will be a joint global project, involving people, companies, institutions and governments from all over the world".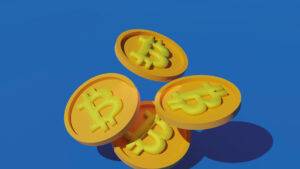 The metaverse will open up a multitude of opportunities for everyone
Sonia Pacheco heads the communications and marketing department of Globant, one of the most powerful and influential companies in the IT sector, for the EMEA region (Europe, Middle East and Africa). Globant has gone from being a promising startup to entering the list of unicorn companies.
We live in a highly technological world. We interact and enjoy our free time through a screen and, like everything else, there are two sides to the coin. Globant wanted to combat the misuse of technology by creating the Be KindTech Fund, to invest in startups that contribute to eliminating this dark side of technology.
Teresa is passionate about innovation. She is founder and president of W Startup Community. She is a member of the University R+D+i Committee of the Blockchain Consortium Alastria and of the international network of Non-Executive Directors "Women Corporate Director". She is also the author of the book "Women and Digital, Entrepreneurs who change the world".
Arancha is a social entrepreneur with 12 years of experience in the field of international cooperation, whose purpose is to contribute to end poverty and inequality through technological innovation.
She currently leads ComGo, the first digital ecosystem developed in blockchain to increase transparency and rigor in the measurement and communication of impact.
Yael is co-founder and CEO of Tokencity, a company dedicated to the blockchain digitization of economic assets. In addition, they have now presented their tokenized asset marketplace, one of the first globally. As it explains:
"It allows, for the first time in history, that any form of wealth, ideas, intellectual property or economic assets of all kinds, can be chopped up, digitally stored by their rightful owners, lent, used as collateral or transferred on a global scale securely, from a cell phone and without intermediation." 
The metaverse, big data and blockchain are at the forefront of tech trends this 2022, and there are plenty of women at the forefront.