Did you know that Spain is one of the countries in the world with more startups related to sustainability and environmental care? From solar panels and sustainable fashion to recycling. The possibilities are endless! We tell you about the startups that are creating a more sustainable world.
Soof
The mission of Soof, whose headquarters is in LOOM Cornellá, is to improve the way in which a solar panel installation is currently carried out. Aware that making the decision is not easy, they will guide and accompany you throughout the process, informing you about budgets and offering you all the information you need.
2. Sustainable Startup & co
As its name suggests, it is a community formed by more than 600 startups that faithfully believe in sustainability and in creating a future with a balance between companies, people and governments.
They share knowledge to raise awareness, connect companies and organizations with impact startups, create events to promote networking and bring innovation to large companies.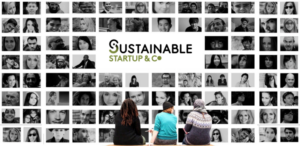 3. Clotsy
Born after Covid19, Clotsy creates garments that take care of the planet, animals and people. How? Reducing their impact to the maximum with fabrics that respect the environment: organic cotton, recycled plastic bottles, coffee, linen…
In addition, all their garments are designed in Valencia and produced in Madrid, Burgos, Andalucía or Portugal to ensure ethical and dignified working conditions. And as if that were not enough, they collaborate with associations and NGOs such as Reforesta, Juegaterapia, Brutal or Diferentes Santuarios.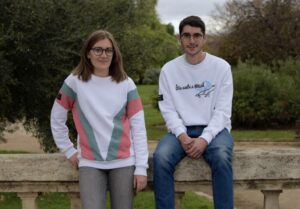 Ecodicta is a fashion sharing platform that offers an infinite and circular closet. How? Through the rental of women's clothing and a monthly subscription.
Users take a style test that Ecodicta uses to find out their tastes in order to prepare the first box they will receive. They then choose the subscription plan that best suits their needs. The price includes transportation at home, the service of a 'personal shopper' and insurance in case the garment is damaged.
Can you imagine knowing the impact of your shopping cart? With Inoqo you can. It offers you scientifically based data on what we buy at the supermarket and also recommends alternative products with which you can reduce that impact.
Do you want to know more about sustainability startups? Don't miss our blog!