Events are undoubtedly one of the most important pieces of a company's marketing strategy. This has been demonstrated by the pandemic and the confinement, when we saw the need to take everything face-to-face to online and transform them into webinars, telematic general shareholders' meetings and online events. Now that the situation seems to have improved after the mass vaccination, and the good weather is here to stay, face-to-face events are back on the rise. Therefore, today we present you the best terraces to celebrate events in Madrid.
Spaces with which you will surprise and capture the attention of the attendees. After all, if the audience has a unique experience, they will share it with their friends and family or on social networks, attracting the attention of more people. It is as important to bet on attractive speakers as it is to choose a space that will leave the audience speechless.
Located in the famous Plaza de los Cubos in Madrid and just 5 minutes from the Temple of Debod, this spacious terrace can accommodate up to 100 people. It also has an incredible mural designed by the urban artist Okuda San Miguel.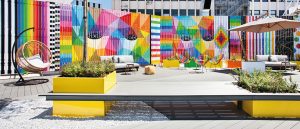 If you are organizing an intimate event that will not leave anyone indifferent, this is the place for you. It is located in the Barrio de las Letras, so it is ideal for culture lovers and has a capacity of 30 people. In addition, the views of the famous rooftops of Madrid are incredible.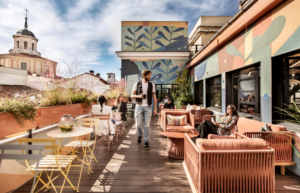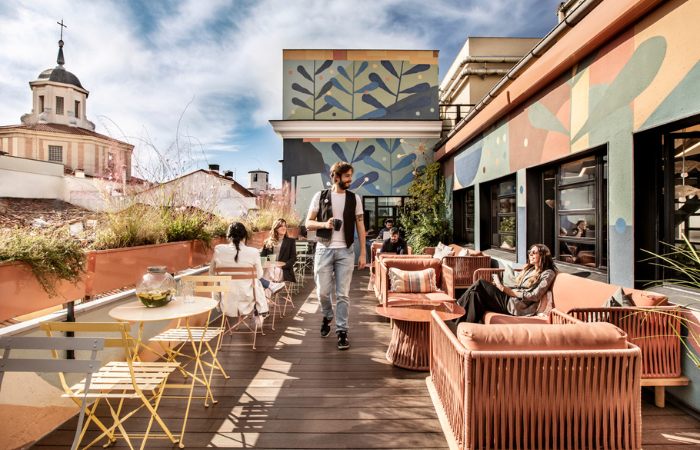 An event on a terrace overlooking all of Madrid? Done! At LOOM Torre Chamartín you can organize an incredible event for 100 people. In addition, you will have private parking to get there comfortably. The sunsets from this terrace are breathtaking.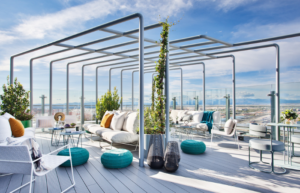 And if that were not enough, our space has a lobby and a garden where you can also celebrate your event. Whatever it is, we adapt to you.
This space is magical. Located in the Real Fábrica de Tapices and with capacity for 100 people, LOOM Tapices has a gallery, known as "El callejón" and unique gardens. An oasis of peace in the heart of Madrid.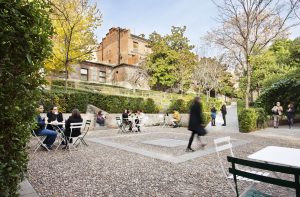 The north of Madrid is more alive than ever and it is also a very good idea to celebrate your space. It has capacity for 60 attendees and also has private parking.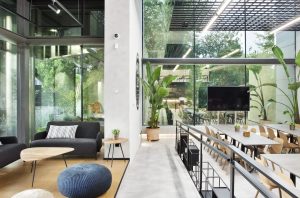 If you are looking for more, let us surprise you with all the terraces and gardens where you can organize an event and contact us!